2nd Thursday Lecture Jockomo with Shane Lief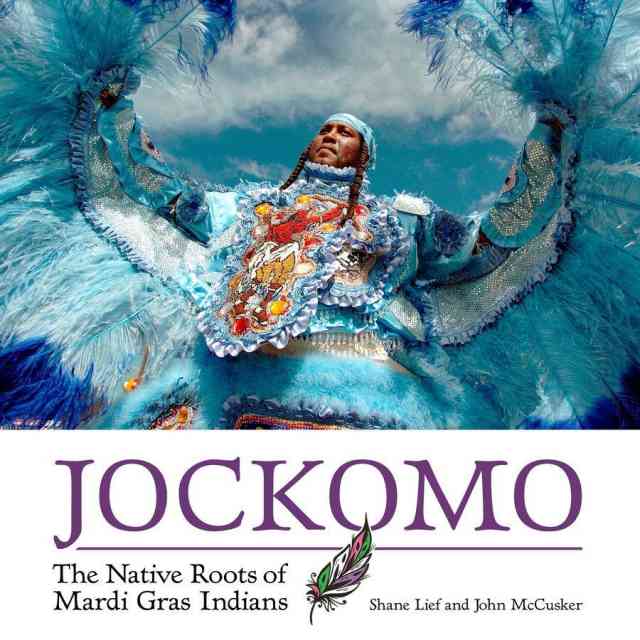 The Cabildo
Greater New Orleans
New Orleans
Event Date
:
Thursday, November 12, 2020
Join us for the Friends of the Cabildo's Second Thursday Lecture on November 12 at 6:00 PM. This month we will be talking to Shane Lief about his fascinating book entitled Jockomo: The Native Roots of Mardi Gras Indians. 
This event is free and open to the public.
To register visit: https://forms.gle/9B4aR1T1at2b4jb46 or email [email protected]
A link/password will be sent on the day of the lecture.
ABOUT THE BOOK
Jockomo: The Native Roots of Mardi Gras Indians celebrates the transcendent experience of Mardi Gras, encompassing both ancient and current traditions of New Orleans. The Mardi Gras Indians are a renowned and beloved fixture of New Orleans public culture. Yet very little is known about the indigenous roots of their cultural practices. For the first time, this book explores the Native American ceremonial traditions that influenced the development of the Mardi Gras Indian cultural system. Jockomo reveals the complex story of exchanges that have taken place over the past three centuries, generating new ways of singing and speaking, with many languages mixing as people's lives overlapped.
Contemporary photographs by John McCusker and archival images combine to offer a complementary narrative to the text. From the depictions of eighteenth-century Native American musical processions to the first known photo of Mardi Gras Indians, Jockomo is a visual feast, displaying the evolution of cultural traditions throughout the history of New Orleans.
By the beginning of the twentieth century, Mardi Gras Indians had become a recognized local tradition. Over the course of the next one hundred years, their unique practices would move from the periphery to the very center of public consciousness as a quintessentially New Orleanian form of music and performance, even while retaining some of the most ancient features of Native American culture and language. Jockomo offers a new way of seeing and hearing the blended legacies of New Orleans.