6th Annual Friends of the Cabildo Symposium: The Mississippi River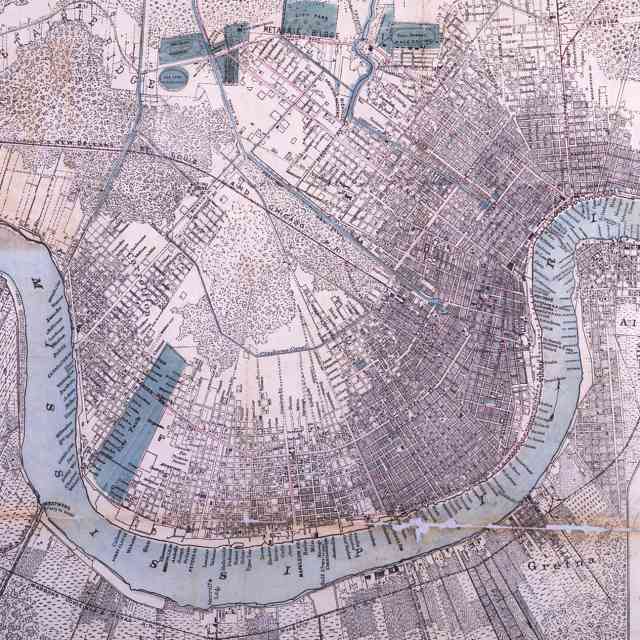 The Cabildo
Greater New Orleans
New Orleans
Event Date
:
Repeats every day 2 times.
Friday, December 6, 2019
,
Saturday, December 7, 2019
The Mississippi River: A River of Commerce, Controversy and Control
The Mississippi River was formed over 4,000 years ago, but over the last 300 years the river has provided the New World and the United States with levels of commerce that rivals the Nile and the Amazon rivers. Despite it being the trading hub of over 10 states, that hasn't kept the river from producing controversy and catastrophes. The river was born as a naturally flowing body of water and over the last 100 years that harnessing of the river has provided unprecedented levels of trade and destruction. The Friends of the Cabildo Symposium will investigate the river, specifically, the time periods of the 19th and 20th century and its impact on New Orleans and southern Louisiana. The talks will also look at the environmental impacts of the harnessing of the river in the early 20th century and where the river will be in the 21st century and beyond.
Tickets $60 FOC/LMF Members | $75 General Admission
Buy your tickets today! 
Friday, December 6th
Location: The Cabildo, 701 Chartres Street
6 p.m. | Keynote Speaker John Barry (Author of Rising Tide) & Welcome Reception 
Saturday, December 7th Symposium Schedule 
Location: Jones Walker Conference Room | 201 St. Charles Ave. | 52nd Floor
9:00 a.m. | Registration
9:45 a.m. | Torbjörn Törnqvist | Tulane University |The Lower Mississippi River: Past, Present, and Future
11:00 a.m. | Dr. Craig Colten | LSU | The Social History of Mud in the Muddy Mississippi River
12:00 p.m. | Lunch on Your Own
1:00 p.m. | John Magill | Formerly HNOC | The Vieux Carre and its Mississippi River
2:00 p.m. |  River Pilots Panel Discussion
3:00 p.m. | Aron Chang | Blue House/Civic Studio | Six Drawings for the 21st Century