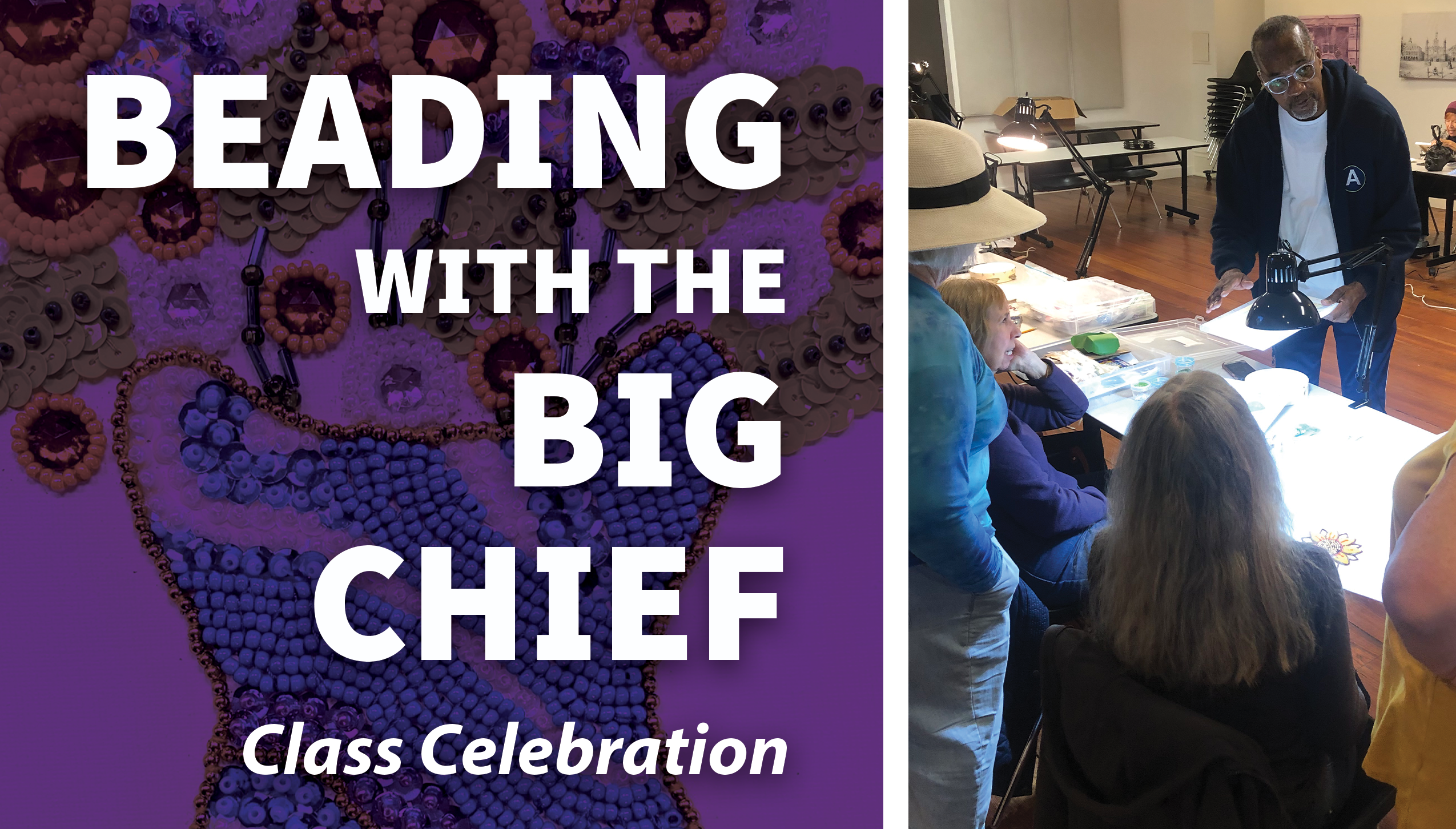 Beading with the Big Chief Class Celebration 
Wed, Dec 13, 2023 - Wed, Dec 13, 2023
Join us for a celebration and showcase of the artwork created by the students in Beading with the Big Chief, an adult beading course taught by Big Chief Darryl Montana and Big Queen Dianne Honoré of the Yellow Pocahontas Black Masking Indians. Over the course of eight weeks, returning students dived further into the history, traditions, and techniques of Black Masking Indians and created their own hand-sewn beaded designs. Their final creations will be displayed in the front gallery of the Cabildo for one night only! 
Light refreshments will be provided by the Louisiana Museum Foundation. 
This event is FREE and open to the public.