Clementine's Imitators:  the FBI's Investigation of Clementine Hunter Forgeries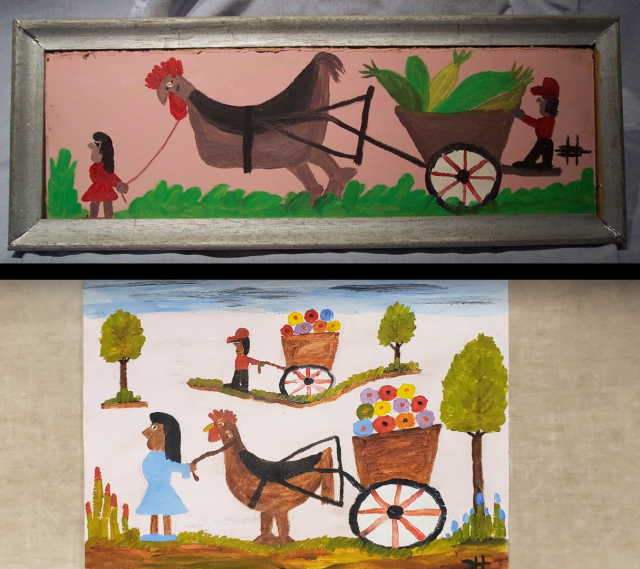 The Cabildo
Greater New Orleans
New Orleans
Event Date
:
Thursday, April 22, 2021
In conjunction with the current exhibition, "Marking Pictures": the Life and Work of Clementine Hunter, author and scholar Tom Whitehead, FBI Special Agent Randolph Deaton, and museum historian Joyce Miller will discuss the life and legacy of artist Clementine Hunter and share the riveting story of how they identified William Toye, one of Hunter's most prolific forgers, and eventually brought him to justice. The exhibition, now on display at the Cabildo, includes an example of these forgeries along with more than fifty of Hunter's artworks. 
This program is sponsored by Friends of the Cabildo, will take place over Zoom on Thursday, April 22 at 6:00 p.m. CDT. This program is FREE and open to the public. Advanced registration is required. Please register here: https://forms.gle/HubaNabNCFLcuHrYA
Top Image: "Chicken Pulling a Cart," William Toye, ca. 2009.  Loaned by the Federal Bureau of Investigation, Bottom Image: "Gooster Pulling a Cart of Gourds," Clementine Hunter, ca. 1975.  Loaned by Thomas N. Whitehead.