David Knox: Civil War Imagery in 21st Century Photography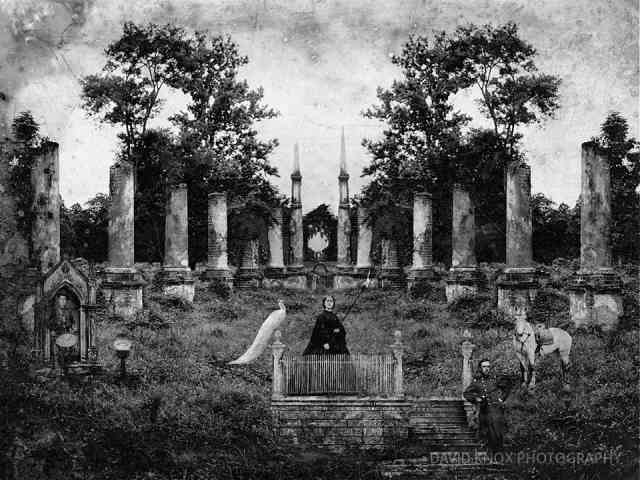 The Cabildo
Greater New Orleans
New Orleans
Event Date
:
Sunday, February 17, 2019
For New Orleans-based photographer David Knox, the past resides in the present in many forms - land, crops, architecture, and people. In his most recent body of work, he combines historical images from the American Civil War with his own photographs to create photomontages depicting an imagined, surreal world set somewhere in the mid-19th century South. These "tableaux" weave together the disparate lives of Union and Confederate soldiers of the Civil War, freedmen and slaves, civilians and clergy. Characters in his fabled scenes and the symbols around them offer fictional narratives that represent and explore hardship, loss, survival, gender, race, class, religion, death, and resurrection. David Knox will shares images of his Louisiana  landscape photography and will discuss the historical printing processes, including stereograph, tintype and wet plate collodion, that inform his work.
For more than two decades photographer David Knox has lived in the Southeast and documented the region's landscapes and people. His work combines 19th, 20th, and 21st century photographic processes in single image and collage. His photographs have been exhibited in galleries in Atlanta, Birmingham and New Orleans. He is a photography teacher and lecturer, and holds a MFA degree from the San Francisco Art Institute.
Sunday, February 17th, 2:00pm
Arsenal 3 (enter through the Cabildo, 701 Chartres St)