Defying the Odds and Expectations: Irish Canal Workers in New Orleans with Laura D. Kelley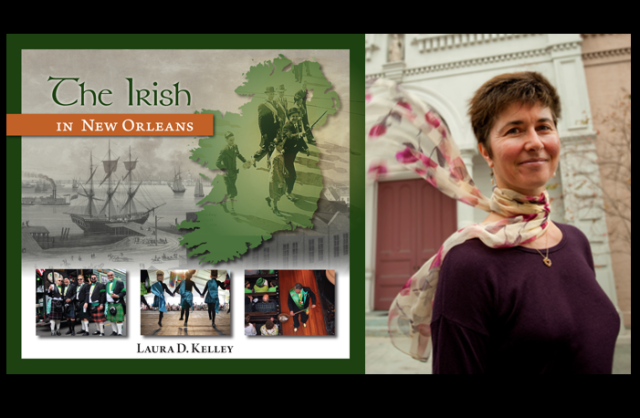 The Cabildo
Greater New Orleans
New Orleans
Event Date
:
Thursday, May 12, 2022
Join us for an evening with historian Laura D. Kelley as she explores the legacy of Irish canal workers in New Orleans. This program is sponsored by the Friends of the Cabildo as part of the Second Thursday Lecture Series. It is free and open to the public, but registration is required. The program will take place on Zoom on Thursday, May 12, 2022, 6:00–7:30 p.m. CDT. Please register here: https://forms.gle/EqaW1Jk9yXmDhscW8
About the Program
As an island people, the Irish frequently crossed bodies of water in search of new opportunities. In the nineteenth century, successive waves of Irish immigrants crossed the Atlantic Ocean hoping for a better life in North America.
The first major wave arrived in the Crescent City after 1815 at the end of the Napoleonic wars. Predominantly Irish Catholic men, they provided much of the labor required to build canals and other infrastructure projects. In popular history, Irish immigrants are particularly associated with one enterprise: the building of the New Basin Canal in the 1830s. According to legend, tens of thousands of Irish workers died digging the canal, yet no historical evidence supports this belief. The facts point to a very different history. Please join on us May 12 to discover the real story!
About the Presenter
Laura D. Kelley is a historian of immigration and ethnicity at Tulane University and the Program Director of Tulane's Summer in Dublin Program. Her book, The Irish in New Orleans, was the winner of the bronze medal in the Regional Non-Fiction category of the Independent Publisher Awards as well as a finalist for the INDIEFAB award. She is the recipient of numerous grants, which have supported her research on the immigrant and ethnic communities in New Orleans. She is currently completing her second manuscript on the Irish, as well as We the People: Native Americans, Europeans, Anglo Americans, and the Complex History of Southern Louisiana from Colonial Times to the Present. For more information please visit www.lauradkelley.com.