A History of New Orleans Architecture Seminar with Robert J. Cangelosi Jr AIA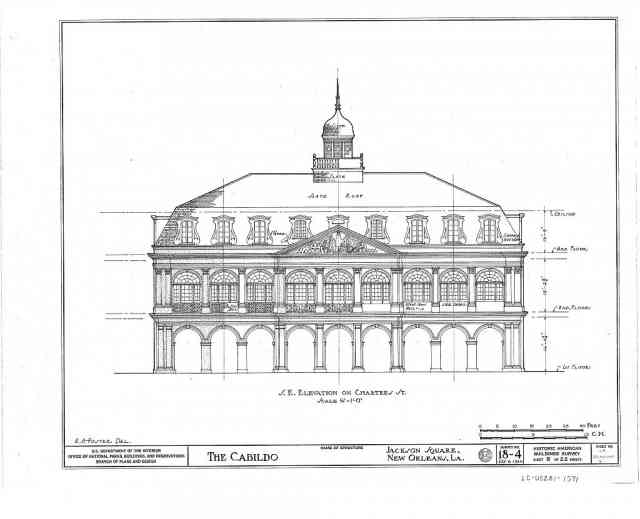 The Cabildo
Greater New Orleans
New Orleans
Event Date
:
Repeats every week every Wednesday 6 times.
Wednesday, July 1, 2020
,
Wednesday, July 8, 2020
,
Wednesday, July 15, 2020
,
Wednesday, July 22, 2020
,
Wednesday, July 29, 2020
,
Wednesday, August 5, 2020
6-Week Seminar Starting July 1st | 6 p.m. – 8 p.m. | Every Wednesday | Zoom Only
Friends of the Cabildo is hosting a 6-week seminar on the history of New Orleans architecture with architect Robert Cangelosi. The seminar will examine New Orleans Architecture from the city's founding in 1718 to the present day. From the early Colonial and American period to the Modern Movement and Mid-century Modern, each week Mr. Cangelosi will explore the city's architectural history with 3-4 styles each class for two hours.
The class is $60 for FOC Members and $75 for general admission. A Zoom link will be provided before the class starts and participants can watch the class for 30 days after each session. For more infomation please vist FriendsoftheCabildo.org.