Jazz à la Creole: French Creole Music and the Birth of Jazz with Caroline Vézina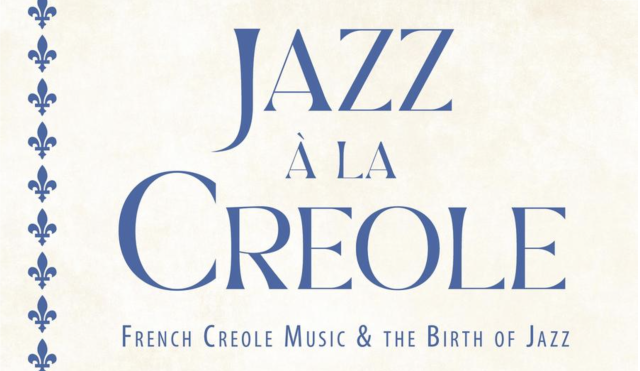 The Cabildo
Greater New Orleans
New Orleans
Event Date
:
Thursday, December 8, 2022
Join us for an evening with Caroline Vézina as she discusses her forthcoming book, Jazz à la Creole: French Creole Music and the Birth of Jazz (University Press of Mississippi, 2022). This program is sponsored by the Friends of the Cabildo as part of the Second Thursday Lecture Series. It is free and open to the public, but registration is required. The program will take place on Zoom on Thursday, December 8, 2022, 6:00–7:30 p.m. CST. Please register here: https://forms.gle/nhsaTaSuzJsamuXm6
About the Book
During the formative years of jazz (1890–1917), Creoles of Color—as they were then called—played a significant role in the development of jazz as teachers, bandleaders, instrumentalists, singers, and composers. Indeed, music penetrated all aspects of the life of this tight-knit community, proud of its French heritage and language. They played and/or sang classical, military, and dance music as well as popular songs and cantiques that incorporated African, European, and Caribbean elements decades before early jazz appeared. In Jazz à la Creole: French Creole Music and the Birth of Jazz, the author describes the music played by the Afro-Creole community since the arrival of enslaved Africans in La Louisiane, then a French colony, at the beginning of the eighteenth century, emphasizing the many cultural exchanges that led to the development of jazz.
Caroline Vézina has compiled and analyzed a broad scope of primary sources found in diverse locations from New Orleans to Quebec City, Washington, DC, New York City, and Chicago. Two previously unpublished interviews add valuable insider knowledge about music on French plantations and the danses Créoles held in Congo Square after the Civil War. Musical and textual analyses of cantiques provide new information about the process of their appropriation by the Creole Catholics as the French counterpart of Negro spirituals. Finally, a closer look at their musical practices indicates that Creoles sang and improvised music and/or lyrics of Creole songs and that some were part of their professional repertoire. As such, they belong to the Black American and the Franco-American folk music traditions that reflect the rich cultural heritage of Louisiana.
 About the Author
Based in Montreal, Caroline Vézina is an independent scholar specializing in the study of music and culture. She holds a BFA in jazz studies (Concordia University, Montreal, 1996) and an MA in music and culture (Carleton University, Ottawa, 2014). After graduation, she split her time between her hometown and New Orleans for many years to further her research on the music of French Creoles.