Louisiana From Above: Gallery Walk and Lecture with Joshua Mann Pailet and Ben Depp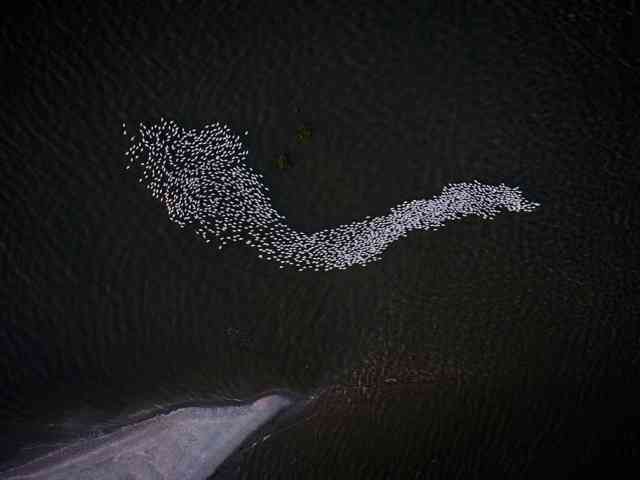 The Cabildo
Greater New Orleans
New Orleans
Event Date
:
Tuesday, October 29, 2019
Join us from 6:00 - 8:00 p.m. for an evening celebrating the current exhibition, Louisiana From Above: An Aerial Photography Exhibition, on display in the Arsenal 2 at the Cabildo. Fine art photographer and founder of A Gallery for Fine Art Photography, Joshua Mann Pailet will discuss the practice of collecting aerial photography, with an added focus on photographers from 1850 to the present who have sought ways to document the landscape from airplanes and experimental flying vessels. Afterward, photographer Ben Depp will lead a discussion in the exhibition and share insights into the work on display.
About Joshua Mann Pailet
New Orleans–born Joshua Mann Pailet is a fine art photographer and the owner/director of A Gallery for Fine Photography, which he founded in 1973. After graduating from Rice University, Pailet returned to New Orleans and founded his gallery, which became a French Quarter institution that continues to attract collectors as well tourists for its exhibitions and photographic inventory. 
Pailet has created more than 10,000 photographs and published more than 100 of these images in the book World's Fair, New Orleans (1987). An exhibition of these photographs was featured at the Ogden Museum of Southern Art to commemorate the twentieth anniversary of the World's Fair. When Hurricane Katrina struck New Orleans and the Gulf Coast in 2005, Pailet remained in the French Quarter and documented its initial impact and aftermath in the weeks that followed. His photographs are included in museum collections, including the New Orleans Museum of Art; the Ogden Museum of Southern Art; the Louisiana Arts and Science Museum in Baton Rouge; the Polk Museum of Art in Lakeland, Florida; the Menil Foundation in Houston; and the Bibliothèque Nationale in Paris.
About Ben Depp
Ben Depp is a documentary photographer and National Geographic Explorer based in New Orleans, Louisiana. Much of Ben's work has centered around environmental issues and his environmental photography has been funded by the Pulitzer Center for Crisis Reporting, the Midwest Center for Investigative Reporting, the Ford Foundation and the National Geographic Society. 
In 2014, Depp began making aerial images by powered paraglider, which allows hours of exploration, a low flight path and the time-intensive search for surprising compositions. He learned to pilot a powered paraglider for his ongoing work documenting wetland loss and coastal erosion in Louisiana and the Gulf Coast. This work has been shown at the Ogden Museum of Southern Art and A Gallery for Fine Photography, it was a 2017 Communication Arts Annual winner, and has been published by Smithsonian Magazine, the Sierra Club, Audubon, Scientific American, Photography Forum and others.
Depp is a currently an artist in residence at Court 13 Arts, where he is building a wood sailboat to replace the worn antique wood boat he currently uses to access remote parts of South Louisiana.