State of Disaster: A Historical Geography of Louisiana's Land Loss Crisis with Craig E. Colten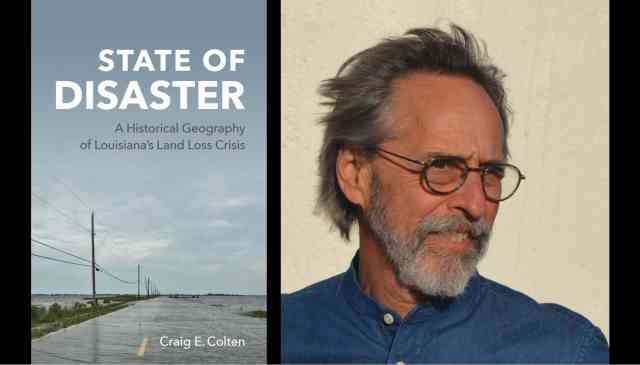 The Cabildo
Greater New Orleans
New Orleans
Event Date
:
Thursday, November 11, 2021
Join us for an evening with Craig E. Colten as he discusses his new book, State of Disaster: A Historical Geography of Louisiana's Land Loss Crisis (LSU Press, 2021). This program is sponsored by the Friends of the Cabildo as part of the Second Thursday Lecture Series. It is free and open to the public, but registration is required. The program will take place on Zoom on Thursday, November 11, 2021, 6:00 – 7:30 p.m. CST. Please register here:  https://forms.gle/GRXy76xzxVfReAWQ8
About the Book
State of Disaster: A Historical Geography of Louisiana's Land Loss Crisis explores Louisiana's protracted efforts to restore and protect its coastal marshes, nearly always with minimal regard for the people displaced by those efforts. As Craig E. Colten shows, the state's coastal restoration plan seeks to protect cities and industry but sacrifices the coastal dwellers who have maintained their presence in this perilous place for centuries.
This historical geography examines in turn the adaptive capacity of those living through repeated waves of calamity; the numerous disjointed environmental management regimes that contributed to the current crisis; the cartographic visualizations of land loss used to activate public coastal policy; and the phases of public input that nevertheless failed to give voice to the citizens most impacted by various environmental management strategies. In closing, Colten situates Louisiana's experience within broader discussions of climate change and recovery from repeated crises.
About the Author
Craig E. Colten is the former Carl O. Sauer Professor of Geography at Louisiana State University. He is the author of An Unnatural Metropolis: Wresting New Orleans from Nature and Southern Waters: The Limits to Abundance.