Words Whispered In Water - FOC Second Thursday Lecture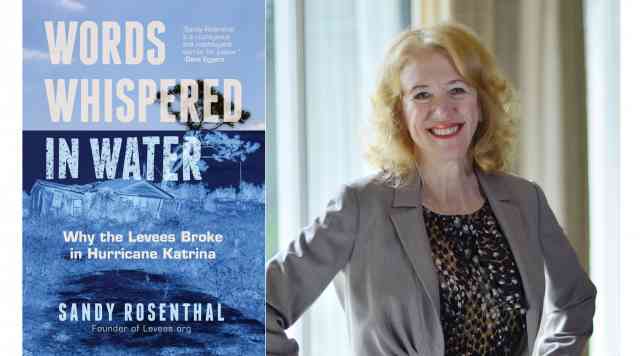 The Cabildo
Greater New Orleans
New Orleans
Event Date
:
Thursday, September 10, 2020
Second Thursday Lecture with Author Sandy Rosenthal
Online event hosted on Zoom beginning at 6 pm.
This event is free and open to the public. To register visit: https://forms.gle/T35u4erMuvoY9ARUA or by emailing [email protected]
A link/password will be sent on the day of the lecture.
Book description: In the aftermath of one of the worst disasters in U.S. history, Words Whispered in Water tells the story of one woman's fight—against all odds—to expose a mammoth federal agency, and win. It's a horror story, a mystery, and David & Goliath story all in one. In 2005, the entire world watched as a major U.S. city was nearly wiped off the map. The levees ruptured and New Orleans drowned. But while newscasters attributed the New Orleans flood to a "natural catastrophe" citizen investigator Sandy Rosenthal set out to expose the true culprit and compel the media and government to tell the truth.
Book sold available at the 1850 House Museum Store