Baton Rouge Traditions Traveling Exhibit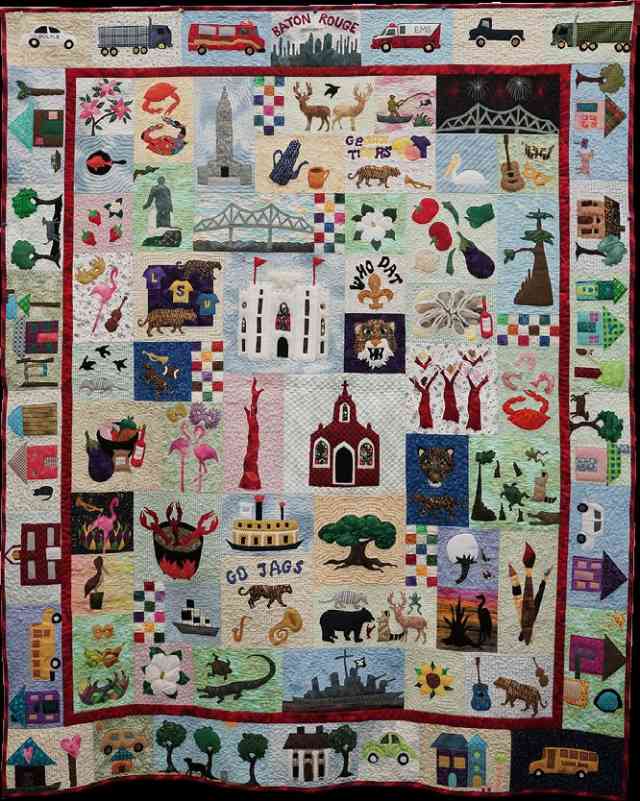 Capitol Park Museum
Plantation Country
Baton Rouge
Event Date
:
Sunday, November 4, 2018
This traveling exhibit from the Louisiana Division of the Arts Folklife Program explores the traditional arts and practices of communities in the greater Baton Rouge area. It provides a window into Baton Rouge's capital city though the lens of a folklorist by exploring its people and traditions, which include crafts, customs, dance, foodways, music, oral traditions, occupational traditions, recreational traditions, ritual traditions, yards and gardens and more.
The traveling exhibit consists of banners on Baton Rouge Traditions, Gives and Works, Makes and Plays, Worships and Diversifies. Also on display is a quilt made in collaboration with the Arts Council of Greater Baton Rouge and The Giving Quilt. Judy Holley created kits for the public to make squares, then stitched all squares together and quilted the finished product. The quilt has 81 blocks by 76 different contributors and features iconic images of the city.
First Free Sunday is a way to explore Louisiana's history and culture for special hours on the First FREE Sunday of the month! Join us from 1-4:30 p.m on Sunday, November 4 for this special, limited-time exhibit.