The Negro Motorist Green Book Exhibition Opening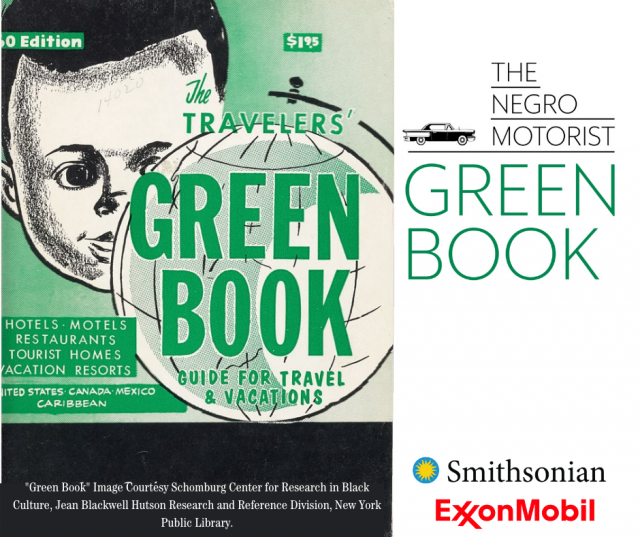 Capitol Park Museum
Plantation Country
Baton Rouge
Event Date
:
Saturday, August 21, 2021
In conjunction with the opening of the Smithsonian exhibition The Negro Motorist Green Book at the Capitol Park Museum in Baton Rouge on Saturday, August 21, Mayor Sharon Weston Broome, the BRidge Agency, #EatBlackBR, Kimble Properties, and Capitol Park Museum are proud to sponsor a free community resources fair. Vendors from throughout the community, including Black-owned and -allied businesses such as insurance companies, financial advisors, and medical services, will be onsite to celebrate the exhibition and assist the community from 9:00 a.m. to 3:00 p.m.
The Negro Motorist Green Book will offer an immersive look at the reality of travel for African Americans in mid-century America and how the annual guide served as an indispensable resource for the nation's rising African American middle class. The exhibition will include artifacts from business signs and postcards to historic footage and images, as well as firsthand accounts conveying not only the apprehension felt by African American travelers, but also the resilience, innovation, and elegance of people choosing to live a full American existence. It will bring focus to a vibrant parallel world of African American businesses, the rise of the Black leisure class in the United States, and the important role The Green Book played in facilitating the second wave of the Great Migration.
Developed by the Smithsonian Institution Traveling Exhibition Service (SITES) in collaboration with award-winning author, photographer, and cultural documentarian Candacy Taylor, The Negro Motorist Green Book is made possible through the support of the Exxon Mobil Corporation.
Exxon Mobil's predecessor, Standard Oil Company of New Jersey, played a significant role in the distribution of The Green Book through its United States network of Esso stations, helping to provide motorists and their families opportunities for safer and more comfortable travel. Esso stations were the only major retail distributors of The Green Book. Esso also employed many African American engineers, scientists, and marketing executives, and welcomed African American motorists at its stations. The company's association with Baton Rouge dates back to the construction of its refinery in 1909.
Opening-day admission to the exhibition will be available at a reduced rate of $5. Children ages 6 and under are free!