Carnival in the Nation's Capital: The Washington Mardi Gras Ball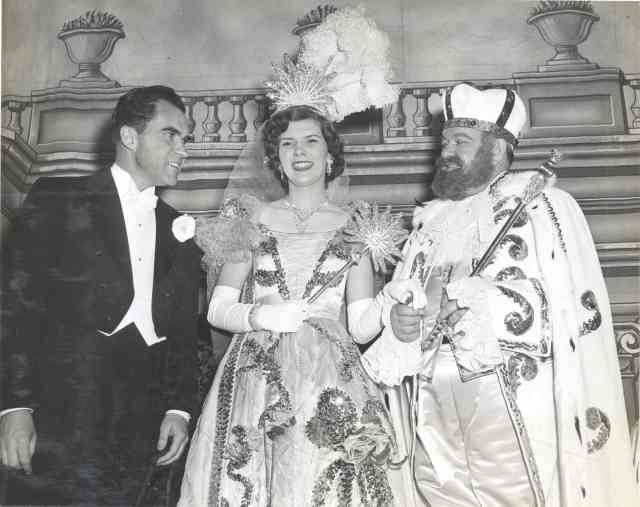 Capitol Park Museum
October 18, 2022

to

September 16, 2023
The exhibition Carnival in the Nation's Capital: The Washington Mardi Gras Ball showcases the story of Louisiana's not-to-be-missed annual celebration. Begun in 1944 by homesick Louisianians eager to introduce fellow Washingtonians to their favorite holiday, Washington Mardi Gras has expanded to a three-day whirlwind of parties, brunches, dinners, and networking, culminating in a formal ball under the auspices of the Mystick Krewe of Louisianians. The state's congressional delegation plays a major role, with Senators Russell Long and John Breaux serving as the longtime captains of the krewe, which is led today by U.S. House Minority Whip Steve Scalise. In addition to the royal court, the ball honors about two dozen queens representing Louisiana's colorful festivals, including the Strawberry, Orange, Frog, and Shrimp and Petroleum Festivals.
Open to the public on Tuesday, October 18, at the Capitol Park Museum in Baton Rouge, the exhibition features royal regalia, costumes, photographs, posters, and memorabilia drawn from the collection of the Louisiana State Museum, the archives of the Mystick Krewe of Louisianians, and private lenders. Highlights include the gown that Barbara Boggs, daughter of Hale and Lindy Boggs, wore as queen in 1957; Russell Long's and John Breaux's captain's costumes; George Rodrigue's painting of the 1985 king, Marion Edwards; and photographs showing national political figures, from Richard Nixon, John F. Kennedy, and Gerald and Betty Ford to Sandra Day O'Connor. Sponsored by Lieutenant Governor Billy Nungesser and the Louisiana Department of Culture, Recreation and Tourism as well as the Mystick Krewe of Louisianians and the Louisiana Museum Foundation, the exhibition will remain open through September 16, 2023.
Top Image (left to right): Vice President Richard Nixon; queen Dawn Marie Hebert, daughter of Congressman F. Edward Hebert; and king James A. Noe, former governor of Louisiana, 1953. Gift of Dawn Hebert, 2013.046.10
.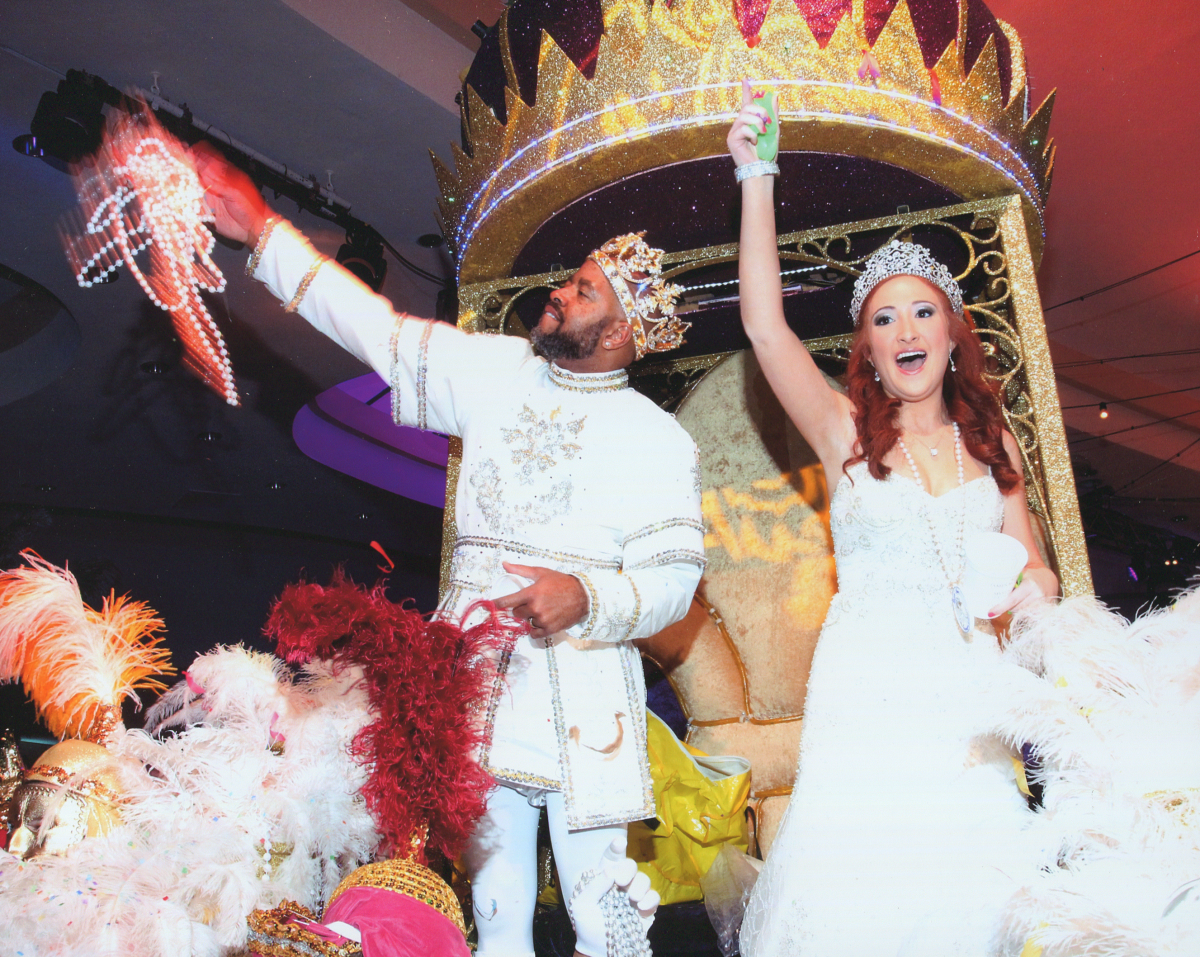 James McClendon Williams and Anna Haspel Aronson, king and queen of Washington Mardi Gras, 2016. Photo by Blane D. Faul. Courtesy of James McClendon Williams.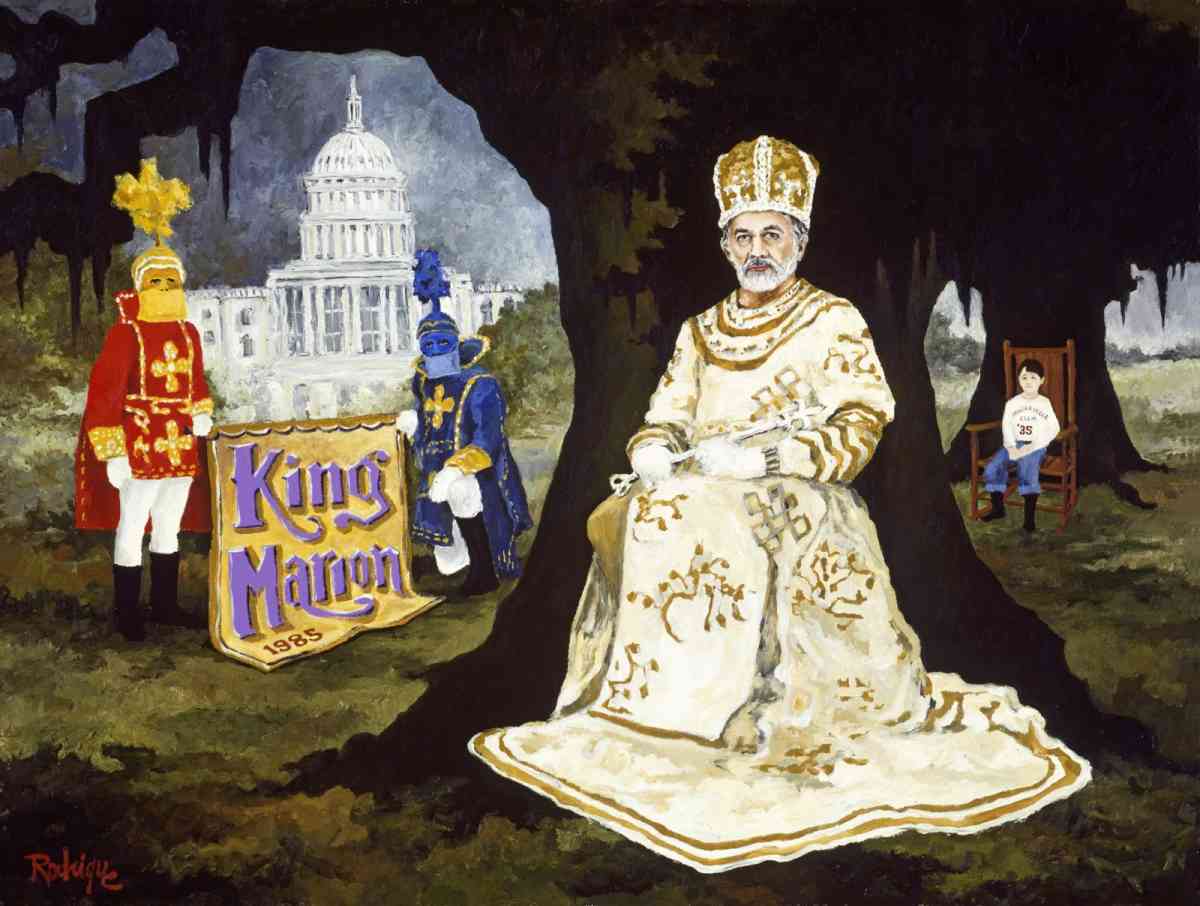 King Marion 1985, George Rodrigue, oil on canvas. Courtesy of Donna Edwards.