Me Got Fiyo: The Professor Longhair Centennial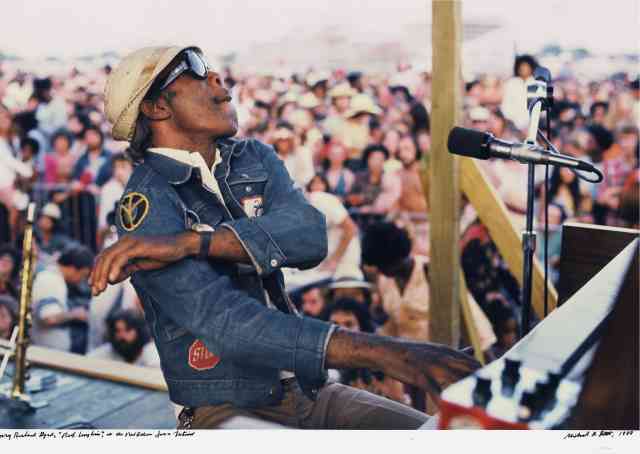 Capitol Park Museum
Lieutenant Governor Billy Nungesser and the Capitol Park Museum announce the opening of Me Got Fiyo: The Professor Longhair Centennial on April 19, 2022. The exhibition explores the life and legacy of Henry Roeland Byrd, better known as Professor Longhair or simply Fess, one of the most beloved and influential pianists in New Orleans history. It will be on display through August 6.
Born on December 19, 1918, in Bogalusa, Louisiana, Professor Longhair's influence on New Orleans music is incalculable. His rhythms and riffs influenced countless people who made music in New Orleans and abroad. His lyrics portrayed unique characters and situations that seem to happen only in New Orleans. His vocal style sounded almost out of control and unhinged, like a party about to get really out of hand.
In the words of the exhibit's curator, David Kunian, "Professor Longhair was the baddest. All pianists in New Orleans and beyond bow down to his feet, worship at his altar, smoke his peace pipe, eat his gumbo, and see his Zulu Queen on Rampart and Dumaine."
Showcasing all things Fess, the exhibition explores the musician's early life and development, first hits (including "Tipitina," "Mardi Gras in New Orleans," and "Big Chief"), 1970s comeback, untimely death, and musical legacy. Kunian, music curator at the New Orleans Jazz Museum, created the exhibition to commemorate the centennial of Professor Longhair's birth in 2018. He updated it for the Capitol Park Museum.
The museum will host a variety of programs in conjunction with the exhibition, including a Women in the Blues panel discussion on Thursday, April 21, from 5:30 to 7:00 p.m., sponsored by the Baton Rouge Blues Foundation. The event is part of the museum's Third Thursday After Hours series and presented in tandem with the Dialogue on Race Louisiana.