"Keeper of the Mound" Film Screening and Panel Discussion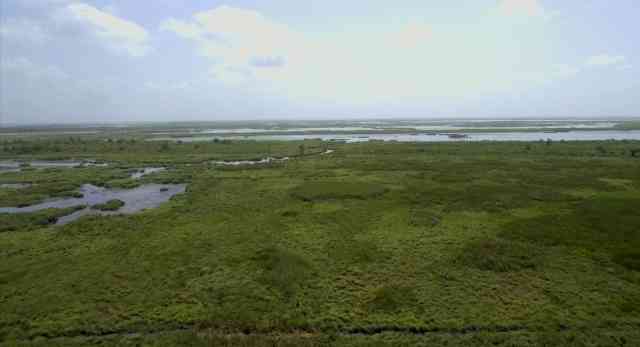 Louisiana Sports Hall Of Fame & Northwest Louisiana History Museum
Crossroads
Natchitoches
Event Date
:
Tuesday, December 7, 2021
Please join us from 6:00 to 7:30 p.m. at the Louisiana Sports Hall of Fame and Northwest Louisiana History Museum for a screening of the documentary film Keeper of the Mound. This event is FREE and open to the public. 
Louisiana's coast is dotted with countless mounds built by indigenous people hundreds of years ago that are now threatened by coastal erosion. The mounds along Bayou Grand Caillou in Terrebonne Parish sit in an endangered marsh on property owned by land developers. In this film, the Solet family, members of the United Houma Nation, fight for access to the sacred space, attending public meetings with state officials, imploring the landowner to save the mounds, and seeking to define the meaning of home and cultural heritage amid a rapidly changing landscape. 
A discussion following the film screening with Dr. Pete Gregory, Professor of Anthropology at NSU, Jeff Girard, former Regional Archaeologist for the Louisiana Division of Archaeology & adjunct instructor of Anthropology at NSU, and Chief Rufus Davis, Tribal Chief of the Adais/Caddo Nation, will explore themes of how water is integral to culture, how we interact with the environment around us, and how water determines where we settle.  
Please call (318) 357-2492 for more information.
Water/Ways is part of Museum on Main Street, a collaboration between the Smithsonian Institution of the Louisiana Endowment for the Humanities. Support for Museum on Main Street has been provided by the United States Congress.
Image courtesy of Keeper of the Mound