African American Experience On Cane River Plantations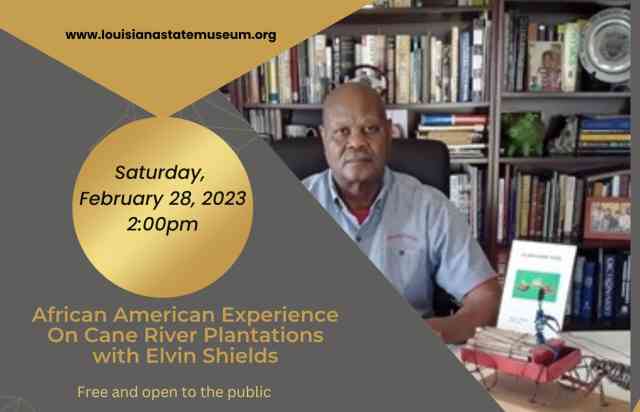 Louisiana Sports Hall Of Fame & Northwest Louisiana History Museum
Natchitoches
Event Date
:
Saturday, February 18, 2023
Please join us at 2 pm at the Louisiana Sports Hall of Fame and Northwest Louisiana History Museum as Mr. Elvin Shields shares his experience growing up on Melrose and Oakland Plantations. He left the plantation in 1967 after high school graduation and joined the Army. He retired as a mechanical engineer after 32 years of service and returned to Natchitoches. Elvin L. Shields is an author and a twisted wire toymaker. He volunteers for the U.S. Park Service at Oakland Plantation where he teaches visitors the art of toy making and shares his experience growing up as a child of sharecroppers.
This event is FREE and open to the public.
Please visit our FLASH Facebook page or call (318) 357-2492 for more information.