The Cane River Reading Series: Julie Kane – An Evening of Poems and Stories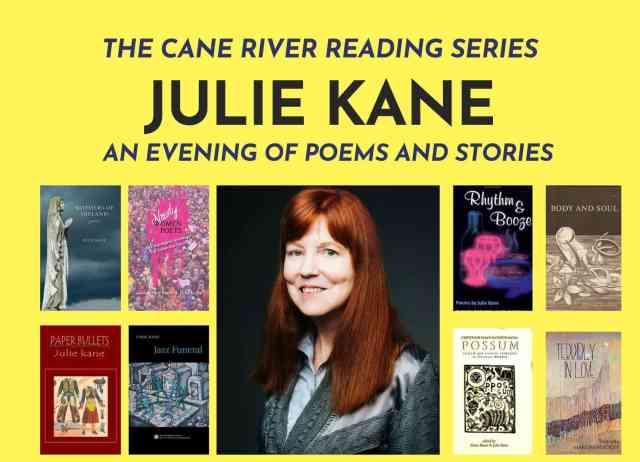 Louisiana Sports Hall Of Fame & Northwest Louisiana History Museum
Natchitoches
Event Date
:
Thursday, February 2, 2023
Dr. Julie Kane is the author, editor, and translator of a dozen books, professor emerita at Northwestern State University, and a former poet laureate of Louisiana. Join us from 6 pm to 7 pm at the Louisiana Sports Hall of Fame and Northwest Louisiana History Museum for an intimate evening with Dr. Kane featuring readings from her poems interwoven with the stories that inspired them. 
This event is FREE and open to the public.Please visit our FLASH Facebook page or contact [email protected] for more information.
Flyer provided by NSU