Guarding Tribal Land: The Oral History of the Butte Tribe of Bayou Bourbeaux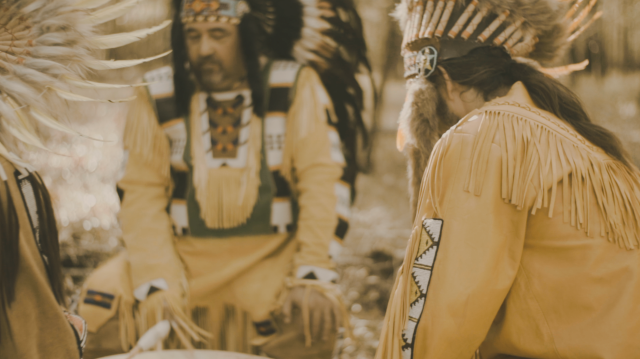 Louisiana Sports Hall Of Fame & Northwest Louisiana History Museum
Natchitoches
Event Date
:
Saturday, March 4, 2023
The secrets of the Butte Tribe began at Bayou Bourbeaux over two hundred years ago. Only a handful of warriors at any given time knew the secret of Butte Hill, Chief Rodger Collum has spent a lifetime guarding it. One of the main themes in the documentary is the importance of preserving and protecting tribal land for future generations. Chief Collum plays a central role in the film as a guardian of sacred spaces and traditions within his community. Through their exploration of Chief Collum and his responsibilities as a leader, the filmmakers delve into themes of generational guardianship and the cultural significance of tribal land.
Please join us at the Louisiana Sports Hall of Fame and Northwest Louisiana History Museum for a Q&A panel with NYTN filmmaker Danielle Romero, Butte Tribe Council Chief Rodger Collum, and Butte Tribe Vice Chief Belinda Brooks will follow each screening.
First Screening
2:00-3:30 pm
Second Screening
5:00-6:00 pm
Seating is limited and RSVP is required. Please reserve your seat today online! 
If tickets are sold out, please email Danielle Romero at [email protected]
Image courtesy of Danielle Romero, NYTN Filmmaker