The Legacy of Clementine Hunter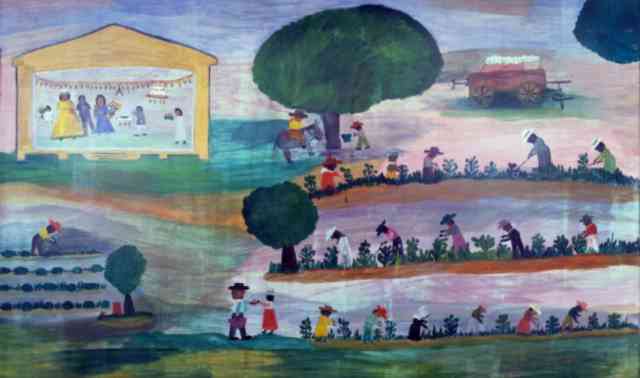 Louisiana Sports Hall Of Fame & Northwest Louisiana History Museum
Crossroads
Natchitoches
Event Date
:
Tuesday, October 1, 2019
Join us from 6:00 to 7:00 p.m. for a conversation with Tom Whitehead, co-author of Clementine Hunter: Her Life and Art as we celebrate the first official Clementine Hunter Day in Louisiana.  From the 1930s until several days before her death at age 101, Clementine Hunter (1887-1988) painted thousands of scenes of plantation life in Louisiana's Cane River region. Tom Whitehead drew from archival research, interviews and a close relationship with the artist to produce the first comprehensive biography of this self-taught painter who attracted the attention of the world. Mr. Whitehead is professor emeritus of journalism at Northwestern State University of Louisiana.
This event is FREE and open to the public.