Olympic Glory with Warren Morris: The Fourth Interview in a Four-Part Series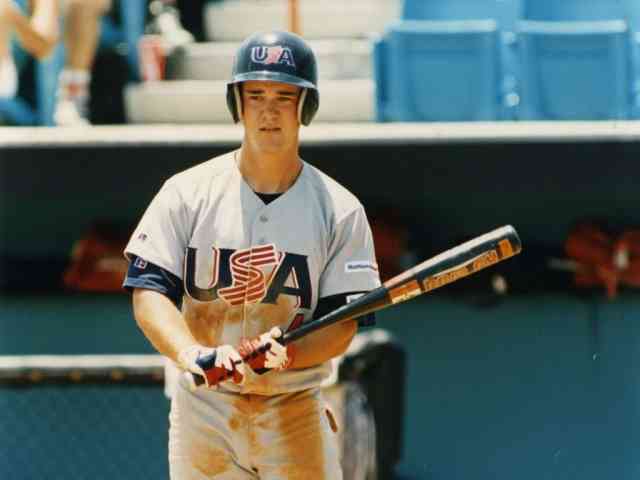 Louisiana Sports Hall Of Fame & Northwest Louisiana History Museum
Crossroads
Natchitoches
Event Date
:
Saturday, May 29, 2021
Please join us from 2:00–3:00 p.m. at the Louisiana Sports Hall of Fame & Northwest Louisiana History Museum as we bring four world-class Olympic athletes to the museum as part of a month-long lecture series in May 2021. This series will explore the role of sports in American culture and consider how the values of discipline, determination, sportsmanship, teamwork, respect, perseverance, and doing your personal best, exemplified by the Olympians, mirror the values necessary to achieve success in everyday life. 
Warren Morris is a former college and Major League Baseball player and Alexandria, LA, native who took home the bronze medal at the 1996 Olympic Games in Atlanta. He is most remembered for his two-out, ninth-inning, walk-off home run, which helped the Louisiana State University (LSU) Tigers win the 1996 College World Series. The bat used in that game now hangs in the LSU Hall of Fame. He made his major league debut in 1999, going from non-roster invitee in spring training to starting second baseman with the Pittsburgh Pirates early in the season. Please join us for a lively conversation between Louisiana Sports Hall of Fame Chairman Doug Ireland and Warren Morris as they discuss what it means to be an Olympic athlete.
State regulations regarding masks and physical distancing will be followed. For a complete schedule of interviews, please visit www.LouisianaStateMuseum.org/events/ or call (318) 357-2492 for more information. This event is free and open to the public.
Image courtesy of uasbaseballshop.com
This program is funded under a grant from the Louisiana Endowment for the Humanities, the state affiliate of the National Endowment for the Humanities. Any views, findings, conclusions or recommendations expressed in this program do not necessarily represent those of the National Endowment for the Humanities.