Caleb Chapman's Crescent Super Band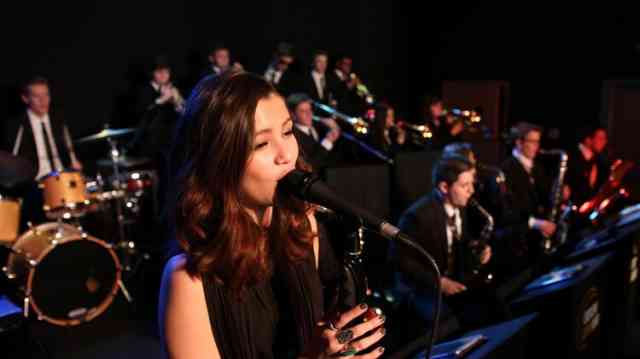 The New Orleans Jazz Museum At The Old U.S. Mint
Greater New Orleans
New Orleans
Event Date
:
Tuesday, January 7, 2020
Join us at 2:00 p.m. at the New Orleans Jazz Museum for a performance by Caleb Chapman's Crescent Super Band with special guests Jeffin Coffin of the Dave Matthews Band and Bela Fleck and the Flecktones.
ABOUT
Organized in 2001 under the direction of GRAMMY-nominated director, musician, author, and producer, Caleb Chapman, the Crescent Super Band has frequently been hailed as one of the best professional bands in the world to be comprised entirely of young musicians. With a youthful energy and nearly unbelievable performance level, the band has performed their hip, intelligent big band arrangements for thousands. While the ensemble has been featured at many of the world's most prominent music festivals, their crowning performance was a headlining debut at a packed Carnegie Hall in May of 2013, and recently they made their debut in Cuba at Havana's "Fiesta Del Tambor". On multiple occasions since 2007 DownBeat Magazine has recognized the Crescent Super Band with their coveted "Downbeat Award" recognizing them as one of the top young big bands in the world.  In 2016 they were named national finalists for Wynton Marsalis' prestigious Essentially Ellington competition at Jazz at Lincoln Center. The band's latest release, "Inside of the Outside", is a joint project with GRAMMY winning saxophonist Jeff Coffin of the Dave Matthews Band, and features guest appearances by Branford Marsalis, Victor Wooten, Trombone Shorty, Randy Brecker, Rashawn Ross, and Pedrito Martinez, among others.
This concert is free and open to the public, presented by the Jazz Education Network and the New Orleans Jazz Museum.