Cha Wa presented by the Friends of the Cabildo Concert Series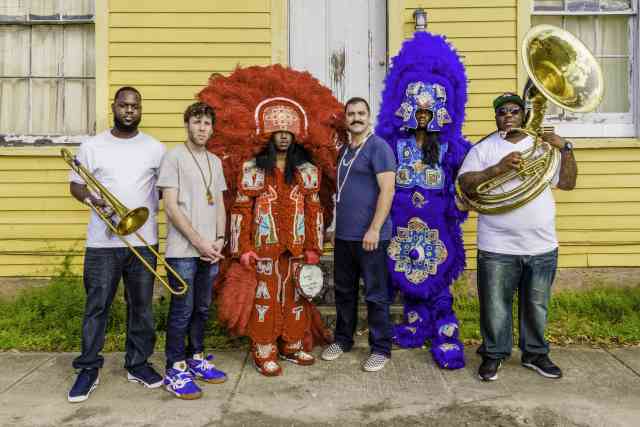 The New Orleans Jazz Museum At The Old U.S. Mint
Greater New Orleans
New Orleans
Event Date
:
Friday, February 15, 2019
From the funk-laced beats and bass-heavy sousaphone blasts that kick off their album "Spyboy" to the gritty warmth of singer J'Wan Boudreaux's voice, New Orleans brass band-meets-Mardi Gras Indian outfit Cha Wa radiates the fiery energy of the best features of the city's street culture. "Spyboy" was produced by Galactic's Ben Ellman and features special guests Big Chief Monk Boudreaux (The Wild Magnolias, HBO's Treme), Nigel Hall (Lettuce, Nth Power), and Danica Hart. Nominated for a 2018 GRAMMY® in the "Best Regional Roots Music Album" category.
Located at the Old U.S. Mint's 3rd Floor Performance Space, the 150-person venue hosts some of the most intimate concerts in the City of New Orleans and with some of the best musicians around. For the 2018-2019 season, the Friends will host concerts featuring Rock, Folk, Blues and Zydeco. Tickets are always limited for these shows so don't miss out on these exciting concerts as these musicians are recorded for the Louisiana State Museum Archives. All concerts are at 7 p.m. and doors open at 6:30 p.m. Tickets are $20 for members and $25 for general admission.