David Kunian interviews Roland Guerin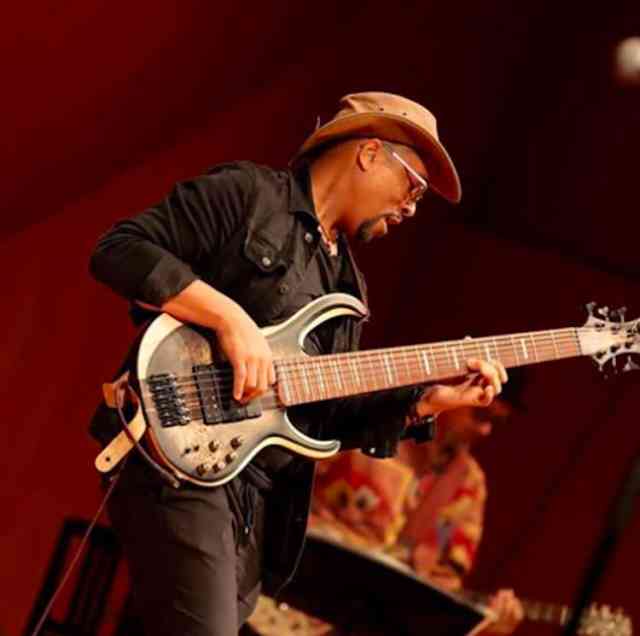 The New Orleans Jazz Museum At The Old U.S. Mint
Greater New Orleans
New Orleans
Event Date
:
Friday, February 21, 2020
New Orleans Jazz Museum Curator David Kunian interviews bassist Roland Guerin, followed by a performance of songs from his new "Grass Roots" album and a reception. Dr. John's last music director and Allen Toussaint's longtime bass player, Guerin was also in Alvin Batiste's The Jazztronauts. Guerin was raised in Baton Rouge in a musical family: his father was a lover of jazz and classical music, his mother a blues and zydeco bass player. He started playing bass at age 11, developing a musical style of stories told through multi-layered melodies, rhythms and lyrics. An accomplished photographer, Guerin composed the score for artist Catherine Mayer's new Louisiana Children's Museum exhibit of animated artwork. His original photography will also be on display at the "Grass Roots" [Louisiana Red Hot] Record Release.
This 2 o'clock concert is free and open to the public, presented by the New Orleans Jazz Museum.