Film: Day of the Dead, A Celebration of Family and Life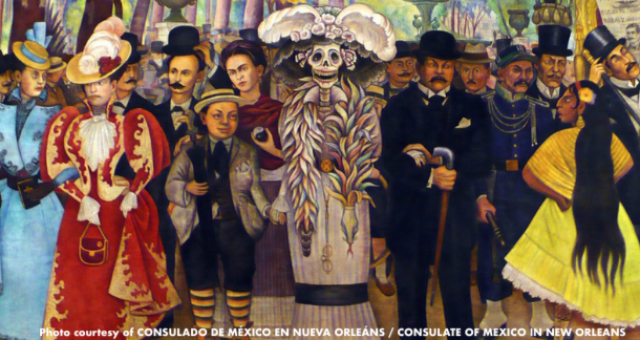 The New Orleans Jazz Museum At The Old U.S. Mint
Greater New Orleans
New Orleans
Event Date
:
Friday, November 1, 2019
Join us from 2:00 to 3:00 p.m. at the New Orleans Jazz Museum for our culminating program to conclude our Day of the Dead exhibition. In our third floor Performing Arts Center, we will be screening the film Day of the Dead: A Celebration of Family & Life.
ABOUT THE FILM: Celebrate the DAY OF THE DEAD (El Dia de los Muertos) through the eyes of dancers, artists and storytellers passionate about the most revered Hispanic holiday in the world. Filmmakers Robert D. Kline and Stephanie Heredia chronicle the vibrancy of several contemporary Day of the Dead celebrations in Southern California, including live footage of Guetzal, the sound and beat of Latin rock, highlighted by lead singer Martha Gonzales. Explore the colorful customs, meaning and artistic significance of this holiday that honors loved ones who have passed on, and discover how this traditional expression of love and respect for the dead is the ultimate celebration of life.
This program is free and open to the public, hosted in partnership with the CONSULADO DE MÉXICO EN NUEVA ORLEÁNS / CONSULATE OF MEXICO IN NEW ORLEANS.