FOC Lecture Series – Walking Raddy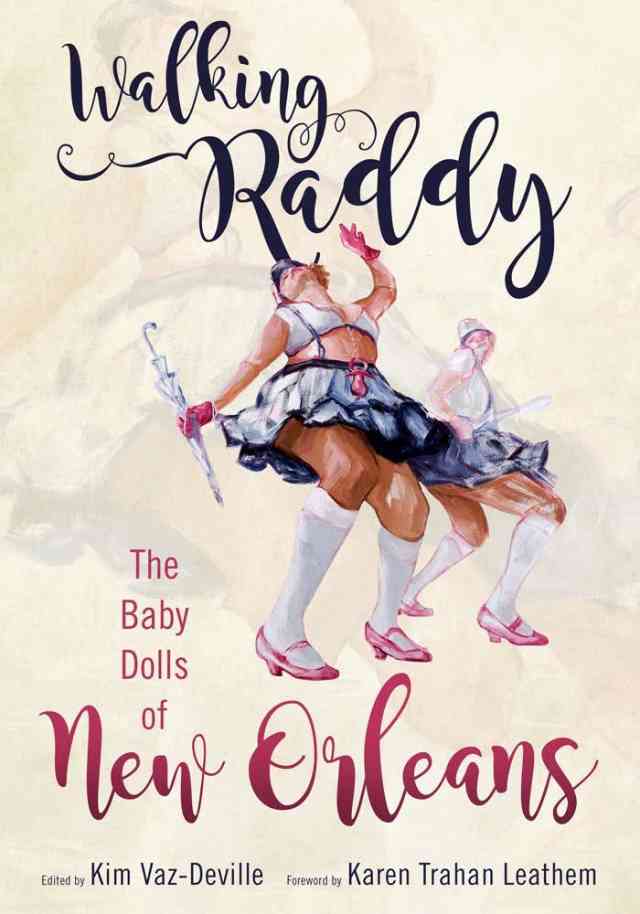 The New Orleans Jazz Museum At The Old U.S. Mint
Greater New Orleans
New Orleans
Event Date
:
Thursday, August 13, 2020
Since 2004, the Baby Doll Mardi Gras tradition in New Orleans has gone from an obscure, almost forgotten practice to a flourishing cultural force. The original Baby Dolls were groups of black women, and some men, in the early Jim Crow era who adopted New Orleans street masking tradition as a unique form of fun and self-expression against a backdrop of racial discrimination. Wearing short dresses, bloomers, bonnets, and garters with money tucked tight, they strutted, sang ribald songs, chanted, and danced on Mardi Gras Day and on St. Joseph feast night. Today's Baby Dolls continue the tradition of one of the first street women's masking and marching groups in the United States. They joyfully and unabashedly defy gender roles, claiming public space and proclaiming through their performance their right to social citizenship.
Essayists draw on interviews, theoretical perspectives, archival material, and historical assessments to describe women's cultural performances that take place on the streets of New Orleans. They recount the history and contemporary resurgence of the Baby Dolls while delving into the larger cultural meaning of the phenomenon. Over 140 color photographs and personal narratives of immersive experiences provide passionate testimony of the impact of the Baby Dolls on their audiences. Fifteen artists offer statements regarding their work documenting and inspired by the tradition as it stimulates their imagination to present a practice that revitalizes the spirit.
Kim Vaz-Deville, New Orleans, Louisiana, is professor of education and associate dean of the College of Arts and Sciences at Xavier University of Louisiana. Her book The "Baby Dolls": Breaking the Race and Gender Barriers of the New Orleans Mardi Gras Tradition was the basis for the Louisiana State Museum's installation "They Call Me Baby Doll: A Mardi Gras Tradition" and the Young Leadership Council's 2016 One Book One New Orleans selection.
Second Thursday Lecture with Dr. Kim Vaz-Deville
August 13th, 6 PM
Zoom Reservation Only – RSVP at [email protected] and you will receive a link to the lecture
Admission is free and open to the public
For more information, contact 504.523.3939