Gabriel Mark Hasselbach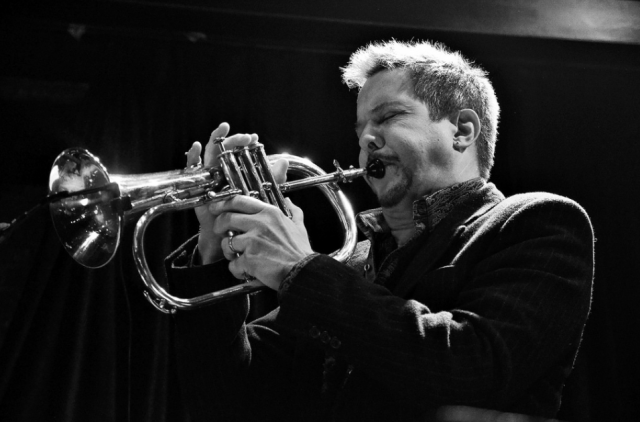 The New Orleans Jazz Museum At The Old U.S. Mint
Greater New Orleans
New Orleans
Event Date
:
Friday, April 27, 2018
Renowned musician Gabriel Mark Hasselbach presents a special album-release concert at the New Orleans Jazz Museum on Friday, April 27 at 2pm. Free and open to the public. 
MidCentury Modern is Gabriel's latest project, and features such luminaries as Ernie Watts, Cory Weeds, Miles Black.
About Gabriel Mark Hasselbach
Gabriel was born and raised in Denver, Colorado, but lives and works out of Vancouver, Phoenix, and New Orleans. He has steadily built up a solid body of work, with over a dozen albums under his own name, and many more with other artists. He has toured the world, such as Montreux (Switzerland), North Sea (Holland), JVC, Japan, Singapore, Philippines, Mexico, Canada, and the US, and continues to develop his fanbase through live appearances, extensive radio and TV exposure, and the social media networking of his fans. He's at home in small group or big band, and can tackle all styles of jazz.
Gabriel has recorded or performed with the likes of such varied artists as Michael Bublé (Gabriel performed with him extensively, recorded several albums with him, and produced the MB album 'Dream'), Bob James, Jeff Lorber, Paul Brown, Greg Manning, Chuck Loeb, Brian Bromberg, Little Richard, George Benson, John Denver, Tom Scott, The O'Jays, Gino Vanelli, Heart, Darren Rahn, Marc Antoine, John Lee Hooker, and Long John Baldry. Recent collaborations include feature trumpet on Paul Hardcastle's 'VII', and recent releases by Bob Baldwin, Steve Oliver, Rob Tardik, and Rock Hendricks.
Besides a JUNO Award (Canadian equivalent of a Grammy), two JUNO/Technics 'All Star Band' Awards, a West Coast Music Award, a Jazz In The Park 'Best Instrumental Performance' Award, an Ampex Golden Reel Award, and several gold and platinum albums to his credit (with his earlier group Powder Blues and others), 2011 saw Gabriel win both 'Album of the Year' and 'Instrumentalist of the Year' awards at the Canadian Smoothies for 'Told Ya So'.