'Honoring the Kidd' Concert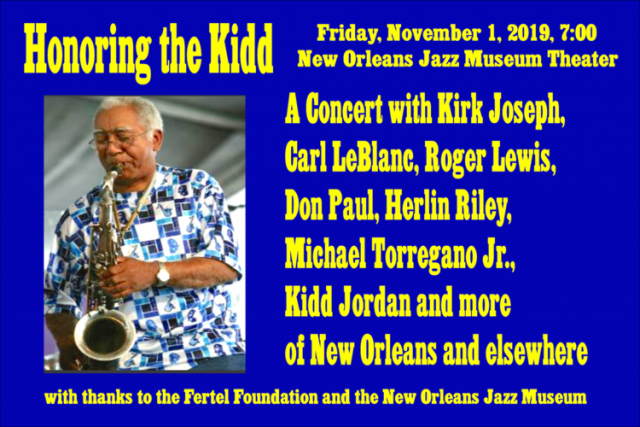 The New Orleans Jazz Museum At The Old U.S. Mint
Greater New Orleans
New Orleans
Event Date
:
Friday, November 1, 2019
The New Orleans Jazz Museum is excited to partner with the Ruth U. Fertel Foundation to host a special musical tribute to jazz icon Kidd Jordan Friday, November 1 from 7:00 - 9:00 p.m. Artists including Kidd Jordan, Kirk Joseph, Carl LeBlanc, Roger Lewis, Don Paul, Herlin Riley, and Michael Torregano Jr. will contribute in making this event a celebration of Jordan's career and legacy.
Tickets are $21, available online here or at the door (cash only). Buy your tickets today!