Improv Conference New Orleans: A Festival of Ideas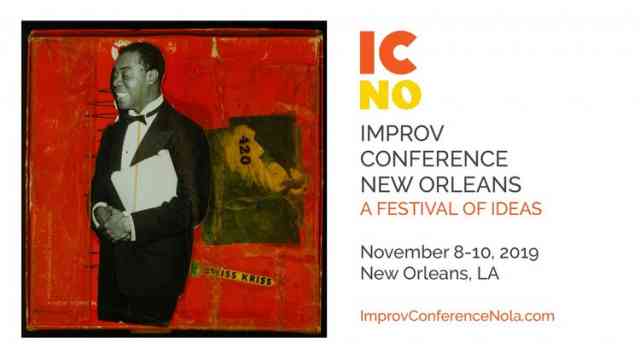 The New Orleans Jazz Museum At The Old U.S. Mint
Greater New Orleans
New Orleans
Event Date
:
Saturday, November 9, 2019
Back for its 2nd year with workshops, panels, and performances exploring improvisation across disciplines. In a city bursting with festivals, few focus on ideas. This year's conference includes sessions on urban planning; foodways and resilience; cinema arts; race, identity and improvisation, and New Orleans drumming!
CONFERENCE SCHEDULE:
9am: IMPROV & IDENTITY: EXPLORING RACE BEYOND FIXED CATEGORIES
11am: FOODWAYS AND RESILIENCE: IMPROVISING AFTER DISASTER
2pm: WHERE IMPROV LIVES: URBAN PLANNING & IMPROVISATION
3:30pm: DRUM IMPROV: ORGANIZED CHAOS?
Sessions are free and open to the public, but guests are strongly advised to pre-register.