Improvisations: The New Orleans Jazz Museum Gala 2018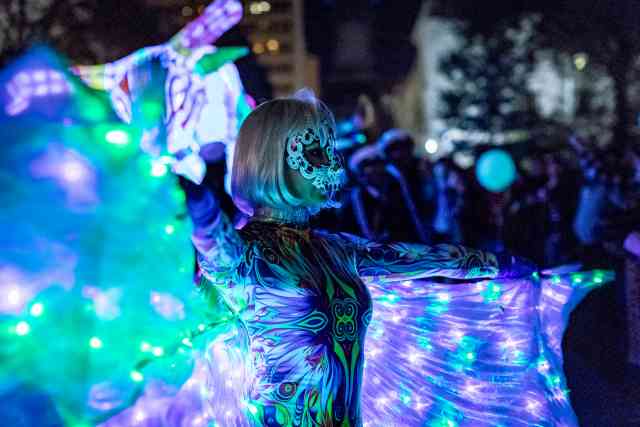 The New Orleans Jazz Museum At The Old U.S. Mint
Greater New Orleans
New Orleans
Event Date
:
Saturday, December 8, 2018
PATRON PARTY
Be the first to experience Improvisations.
The Patron Party kicks off on December 8, 2018 at 7:00pm on the third floor of the Jazz Museum. Inside our intimate performance venue, patrons will be a part of a historic and exclusive celebration featuring an elegant cocktail hour, lavish feast, and private performance from Jon Batiste, followed by the Trombone Shorty Academy. 
Patrons will also have the chance to get an exclusive black and white portrait taken by Curtis Knapp. To name a few, Curtis Knapp has photographed Madonna, Andy Warhol, Lou Reed, The B-52's, and Slash.
THE GALA
As night falls, come together for an elegant and extemporized mix of music, dancing, art, and illuminations at our inaugural Improvisations Gala.
Taking place throughout the New Orleans Jazz Museum from 8:00pm to 10:00pm, Improvisations features libations from Sazerac Company, gourmet local cuisine, a thrilling silent auction–featuring an exclusive artwork by Emilie Rhys, and entertainment by acclaimed musicians all set within the Luna Fete Celebration of Light and Music.
All proceeds from Improvisations will help the Jazz Museum to globally promote jazz as one of the most innovative, historically pivotal musical art forms through highly-interactive exhibits, as well as support ongoing musical and educational programming. Learn more about our expansion.
WHEN
Saturday, December 8, 2018 from 7:00pm to 10:00pm
Patron Party starts at 7:00pm
Gala starts at 8:00pm
 
WHERE
The New Orleans Jazz Museum
400 Esplanade Avenue, New Orleans, LA 70116
ATTIRE
Cocktail.
DETAILS
All guests must present valid ticket for entry. One ticket per guest. All attendees must be 21 or over to drink and will receive a wristband upon entry. Valid ID required.