Jazz Pilates with Stephanie Jordan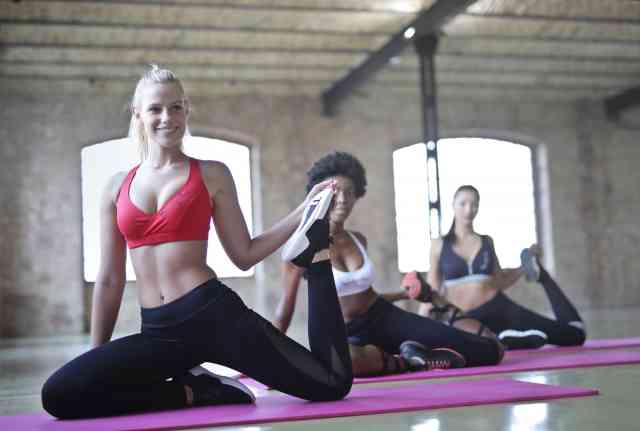 The New Orleans Jazz Museum At The Old U.S. Mint
Greater New Orleans
New Orleans
Event Date
:
Repeats every month on the first Tuesday until Fri Jun 29 2018.
Tuesday, April 3, 2018
,
Tuesday, May 1, 2018
,
Tuesday, June 5, 2018
Renowned jazz vocalist Stephanie Jordan created Jazz Pilates which is set to the recorded music of major jazz composers like John Coltrane, Kidd Jordan, and Kent Jordan. Stephanie Jordan developed her Jazz Pilates technique after receiving her certification from Wise Body Pilates.  Jazz Pilates integrates traditional Pilates and dance movements with jazz to enhance the mind-body-spirit connection.  It is a muscle lengthening and strengthening program designed to improve balance and transform the body so that it functions at optimal capacity. 
Jordan believes that the whole fitness movement is too focused on "Buy a membership, join a spa, purchase this equipment and you'll be beautiful." Jazz Pilates participants are able to use what they were born with-their bodies. The New Orleans Jazz Museum at the Old US Mint provides the perfect venue to allow French Market District/ New Orleans Jazz National Historical Park visitors to create movements that is beneficial to both physical and mental health-in a mere 45 - minutes to an hour. Participants are introduced to the works of major jazz composers and performers while developing a lifelong physical fitness and emotional wellness through arts and fitness integration.
With all of the distractions in the world, the human body naturally retains the basic urge to create movement, to physically "get a lot of stuff out." Jazz Pilates is designed to improve balance and transform the body so patrons may function at optimal capacity while working, playing, or just living life to the fullest.
Please click here to RSVP. Classes are from 4pm to 5pm every first and third Tuesday of the month. Please bring your own fitness mat and arrive at least 10 minutes before class begins.