JEN Lagniappe Concert with the Loyola Jazz Ensemble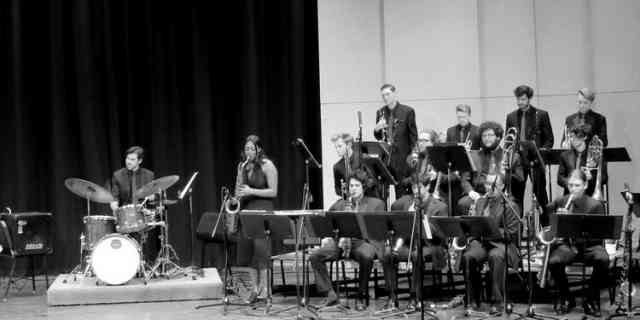 The New Orleans Jazz Museum At The Old U.S. Mint
Greater New Orleans
New Orleans
Event Date
:
Saturday, January 11, 2020
Join us on Saturday, January 11th at 2:00 PM at the New Orleans Jazz Museum at 400 Esplanade Ave for a special reprise concert by the Loyola Jazz Ensemble. This concert will be a reprise of Loyola's JEN appearance and feature some on New Orleans's finest young college musicians performing an eclectic mix of large jazz ensemble compositions.
FREE and open to the public, show your JEN (Jazz Education Network) Badge to the front desk and receive complimentary admission to the Jazz Museum exhibit galleries.
The Loyola University Jazz Studies program features studies in improvisation, composition, arranging, history, theory, and music industry. Students have the opportunity to perform in many award-winning jazz ensembles and combos, coached by our internationally renowned faculty. Loyola's jazz faculty are selected from the finest musicians New Orleans has to offer, which means they are the best in the world. In addition, our program is in New Orleans, with its active and welcoming music scene; New Orleans forms our "second classroom" for jazz studies. Many Loyola students enhance their skills by "gigging" with New Orleans masters and their own peers, becoming part of the musical fabric of the city at historic music venues. We are proud to have one of the oldest jazz programs in the south, with many famous alumni, including Ellis Marsalis, Victor Goines, and Rick Margitza.