Jockomo: The Native Roots of Mardi Gras Indians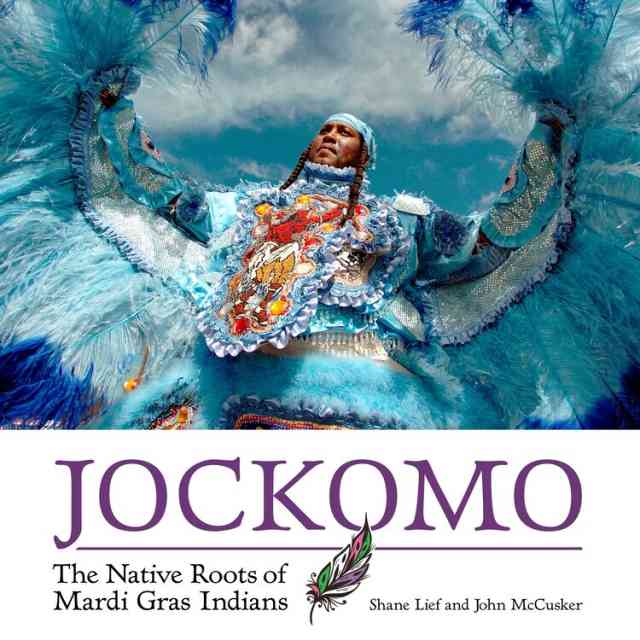 The New Orleans Jazz Museum At The Old U.S. Mint
Greater New Orleans
New Orleans
Event Date
:
Thursday, February 6, 2020
Shane Lief and John McCusker will discuss their new book Jockomo: The Native Roots of Mardi Gras Indians. This is the first time a book has explored the regional history of Native American ceremonial traditions and how these have influenced the development of the Mardi Gras Indian cultural system. Their book also features photographs by John McCusker and rare archival images that offer new ways of understanding the cultural history of New Orleans.
Shane Lief was born and raised in New Orleans. Over the past decade, he has presented papers at the annual meetings of the American Musicological Society, the American Anthropological Association, the Society for German-American Studies, and the Louisiana Historical Association. When not teaching or writing about the history of languages, he plays music and leads a percussion band that marches in Mardi Gras parades.
John McCusker is a New Orleans native who worked as a photojournalist for three decades at the Times-Picayune and later the New Orleans Advocate. He was part of the team that shared the 2006 Pulitzer Prize for Journalism for covering Hurricane Katrina. He is author of Creole Trombone: Kid Ory and the Early Years of Jazz, published by University Press of Mississippi, and founder of the Cradle of Jazz Tour.
This program runs from 5:30 to 6:30 p.m. and is free and open to the public, presented by the New Orleans Jazz Museum.