Neighborhood Story Project: Le Kèr Creole Release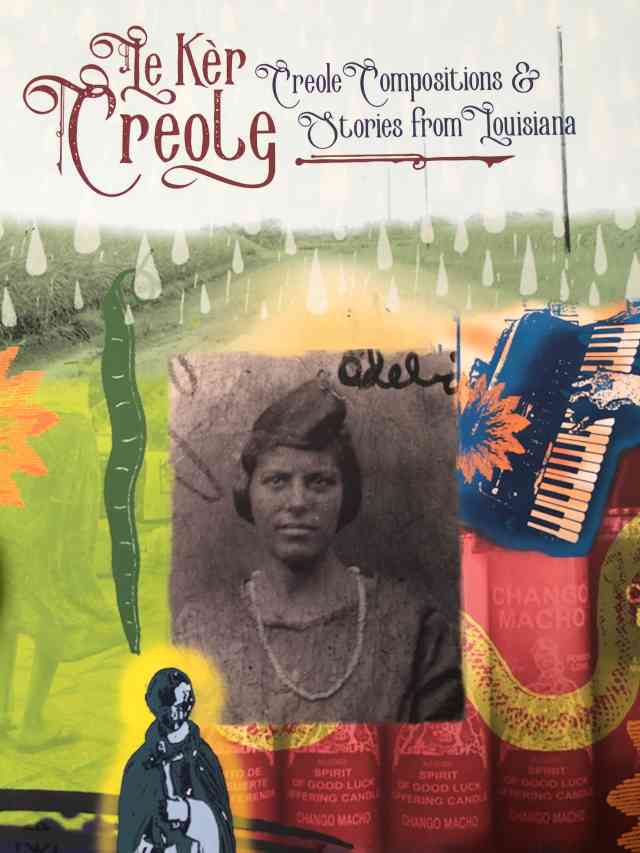 The New Orleans Jazz Museum At The Old U.S. Mint
Greater New Orleans
New Orleans
Event Date
:
Thursday, September 26, 2019
The New Orleans Jazz Museum, Neighborhood Story Project, L'Union Creole, and New Orleans Jazz National Historical Park present Le Kèr Creole (The Creole Heart) Album and Book Release.
The event is FREE and open to the public.
SCHEDULE
6:30: Doors open
7pm: Event begins
9:30pm: Event ends, book signing
About Le Kèr Creole
Le Kèr Creole Honors One of the World's Most Endangered Languages.
Louisiana Creole has long been listed as one of the most endangered languages in the world. In an effort to repatriate the language to its original home places in New Orleans and around Louisiana, as well as connect it to Creole cultures around the Caribbean and other parts of the world, the Neighborhood Story Project, the New Orleans Jazz National Historical Park and L'Union Creole will release Le Kèr Creole (The Creole Heart): Creole Compositions and Stories from Louisiana (University of New Orleans Press) on September 26, 2019 at 6:30 pm at the New Orleans Jazz Museum, 400 Esplanade Avenue, New Orleans, 70116. The collaborative musical ethnography by Bruce Sunpie Barnes and Rachel Breunlin features original Creole music, translations, essays, and artwork that tells the story of the language's origins and deep influence on the culture of Louisiana.
One of the featured song writers on the album and book is native Creole speaker Leroy Etienne from Lafayette, Louisiana. In the 1950s, he was told by teachers not to speak "French" in school. The 1921 decision to outlaw francophone languages obscured the differences between standardized French, Creole, and Cajun and Houma French in the region, and for many families, their home languages went underground. Often spoken only by adults, they were not passed on to the next generations. Etienne, 74, held onto Louisiana Creole as his first language. He was raised up with Creole musicians like his brother, Clarence "Jockey" Etienne, who taught him how to play the rhythms of zydeco and R&B, and came of age at a time when the language was still sung in dancehalls around the state. After touring with musicians such as Buckwheat Zydeco, he joined a new band, Sunpie and the Louisiana Sunspots, in the late 1990s, and has been the drummer ever since.
Le Kèr Creole also includes many original songs by multi-instrumentalist Bruce Sunpie Barnes, as well as traditional Creole songs that bridge New Orleans and other parts of south Louisiana that feature the musicians from Preservation Hall and the Panorama Brass Band. The accompanying book includes lyrics in Creole with English translations, and a series of essays by cultural anthropologist Rachel Breunlin contextualizing the language, politics, and history of Louisiana Creole that includes in-depth interviews with Creole speakers and their descendants. The book is interlaced with lithophanes by Lafayette-based artist Francis X. Pavy, photography by Barnes, and archival images from the New Orleans Jazz Museum. The book/CD release will feature an ensemble night of music from the album. Led by Barnes (accordion) and Etienne (drums), with Matt Hamspey on guitar and Michael Harris and bass, the band will feature special guests Ricky Monie (piano), Louis Ford (clarinet), Joe Lastie (drums), Detroit Brooks (guitar), Kerry Lewis (bass), Ben Schnek (clarinet), as well as the president of Black Men of Labor and former spyboy of the Yellow Pocahontas Fred Johnson, Big Chief Clarence Delcour of the Creole Osceola, Big Chief Donald "Dut" Claude of the Seventh Ward Warriors, and the Second Chief of the Northside Skull and Bone Gang, Zohar Israel. Allon danse! (Let's dance!)