Purpose and Passion: Photography by Eric Waters Exhibit Opening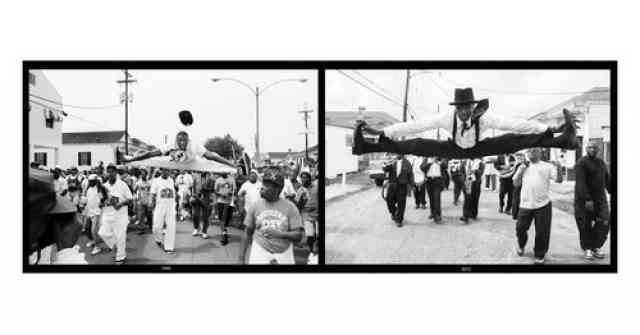 The New Orleans Jazz Museum At The Old U.S. Mint
Greater New Orleans
New Orleans
Event Date
:
Thursday, April 4, 2019
Join us at the New Orleans Jazz Museum on Thursday, April 4 at 6:00 pm for the opening of Purpose and Passion: Photography by Eric Waters. The opening reception will feature a live performance by Carl LeBlanc's & the Big Easy Street Band, cash bar, and food from local vendors.
Free and open to the public.
About Eric Waters:
Eric Waters studied under the late New Orleans Photojournalist Marion Porter and has been a professional photographer for more than 40 years. In 1985 he founded Ebonimages, a non-profit organization, to catalog and exhibit the collection of Marion Porter's Photo News.
Waters decided early in his career that New Orleans street culture had significant historical value and was extremely worthy of documentation. Through his relationship with Porter, he was taught to see the world around him in a way that he had not noticed before.
"A cultural quilt is what I want to create, a visual quilt of images that will meld all of the African-Retentive Cultures of New Orleans," says Waters. "I strive to be a "Memory Keeper' who "Bears Witness" to a Culture steeped in African-American mores, to give vision, awareness, and respect to its people."
Waters' work has appeared on CD covers for Jazz artists such as Bob French, Victor Goins, Juanita Brooks, and Smokey Johnson. His vibrant and energetic scenes of second lines and Mardi Gras Indians have also appeared in local and national magazines, newspapers, brochures, and show bills.