Roy Book Binder Concert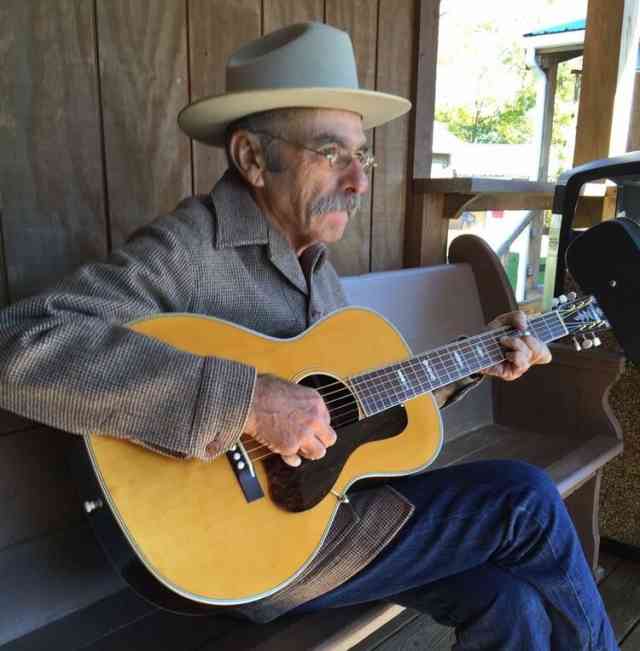 The New Orleans Jazz Museum At The Old U.S. Mint
Greater New Orleans
New Orleans
Event Date
:
Friday, November 22, 2019
Join us from 2:00 - 3:00 p.m. at the New Orleans Jazz Museum for a concert by singer/songwriter/storyteller Roy Book Binder. Roy Book Binder is a veteran performing artist and guitar instructor. He can often be found teaching at the Fur Peace Ranch with Jorma Kaukonen and others whose lives have been influenced by his mentor, The Rev Gary Davis.
ABOUT ROY BOOK BINDER: "Roy has the goods: the original, the bare-knuckle, the low-down . . . blues. Who can say they were friends with the Rev. Gary Davis and Pink Anderson? And toured with Arthur Big Boy Crudup, Hot Tuna, JJ Cale & Bonnie Raitt ?  Roy can. He has the stories, the licks, and the mystery of timeless music in his fingers. He's been featured on a PBS special and interviewed by Terry Gross on "Fresh Air."  He's also a regular at Fur Peace Ranch, where he teaches along with Jorma Kaukonen. When he brings his  'Tour Bus'  to town, a one-man blues-fest ensues. He plays and he entertains, feeding us music and stories, and the evening is a celebration for us all. We're privileged to have Roy here to preserve–and extend—the tradition of great American blues music." -James Hipp
This concert is free and open to the public, presented by the New Orleans Jazz Museum.