Satchmo SummerFest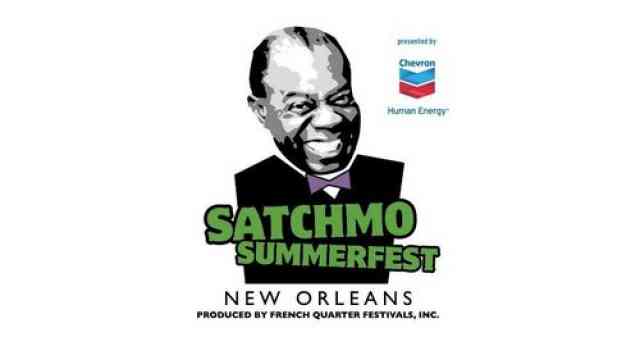 The New Orleans Jazz Museum At The Old U.S. Mint
Greater New Orleans
New Orleans
Event Date
:
Repeats every day 2 times.
Saturday, August 6, 2022
,
Sunday, August 7, 2022
Our two-day celebration is one of the only festivals in the world dedicated to honoring Louis Armstrong and features 2 stages of music, a delicious culinary lineup featuring Louisiana restaurants, and an incredible indoor lecture series poised to educate guests on Armstrong's history and enduring impact. 
Satchmo SummerFest is scheduled annually to coincide with Louis Armstrong's birthday on August 4th; the first festival took place on what would have been his 100th birthday, the same year the New Orleans airport was renamed Louis Armstrong International Airport. The artist often stated in public interviews that he was born on July 4, 1900 (Independence Day), a date that has been noted in many biographies. Armstrong died in 1971 and his true birth date, August 4, 1901, was not discovered until the mid-1980s. Louis Armstrong was raised in a poor section of New Orleans known as "Jane Alley." Throughout his career, he entertained millions – from heads of state and royalty to the neighborhood kids on his stoop in Corona, New York. Despite his fame, he lived a simple life in a working-class neighborhood. The man known around the world as "Satchmo," short for Satchelmouth, was widely recognized as a founding father of jazz–a uniquely American art form. In 1932, Melody Maker magazine editor Percy Brooks greeted Armstrong in London with "Hello, Satchmo!" and the nickname stuck. His influence as an artist and cultural icon is universal, unmatched, and very much alive today.
Learn more and purchase tickets here.
ATTENTION: Visitors attending the New Orleans Jazz Museum on the weekend of Satchmo SummerFest (August 6-7, 2022) will need to purchase festival tickets at the gate in order to enter.