Sweet Crude presented by the Friends of the Cabildo Concert Series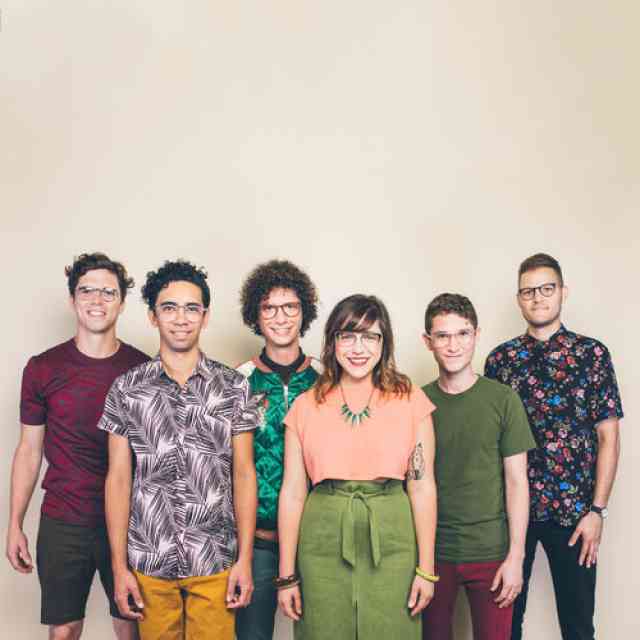 The New Orleans Jazz Museum At The Old U.S. Mint
Greater New Orleans
New Orleans
Event Date
:
Wednesday, May 1, 2019
Louisiana bilingual pop project Sweet Crude is a young 6-piece composed of New Orleans musicians creating a sound that sets English and Louisiana's native French dialect to decidedly non-Cajun music. The band, boasting surnames like Marceaux, Arceneaux, and Chachere, seeks to reconnect with their lineage in the context of 5-part harmonies, tribal rhythms, and pop hooks. "We're making the quirky, energetic compositions that we'd otherwise come up with given our indie rock influences. We've got five people playing drums, we've got everybody singing, shouting, and dancing. We're just singing a lot of the time in Louisiana French. We want to show that the language is still alive and kicking, and that it sounds great in any genre," says primary lyricist Sam Craft. Sweet Crude debuted in Spring 2013 and have hit the ground running. Music from their EP Super Vilaine can be heard in FX's American Horror Story and the band has been receiving generous amounts of plays nationally and internationally on public, satellite and internet radio, especially in Francophone areas. Sweet Crude has tested their frenetic sound on the road, packing venues from New Orleans to New York. Additionally, the band has been making the festival circuit throughout North America. 
Located at the Old U.S. Mint's 3rd Floor Performance Space, the 150-person venue hosts some of the most intimate concerts in the City of New Orleans and with some of the best musicians around. For the 2018-2019 season, the Friends will host concerts featuring Rock, Folk, Blues and Zydeco. Tickets are always limited for these shows so don't miss out on these exciting concerts as these musicians are recorded for the Louisiana State Museum Archives. All concerts are at 7 p.m. and doors open at 6:30 p.m. Tickets are $20 for members and $25 for general admission.