Thais Clark presented by the Jazz Foundation of America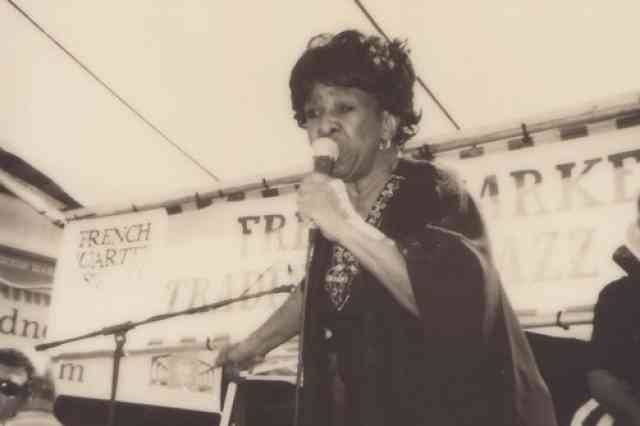 The New Orleans Jazz Museum At The Old U.S. Mint
Greater New Orleans
New Orleans
Event Date
:
Friday, September 13, 2019
Born and raised in the musically fertile neighborhood of New Orleans' Seventh Ward, Thais Clark is a blues singer of prestigious effect. A high-energy performer with a deep-rooted passion for the bawdy number popularized by the likes of Ma Rainey and Bessie Smith, this vivacious singer-dancer can inhabit a song like no other.
Join us at 2 PM for this FREE and open to the public concert, sponsored by the Jazz Foundation of America.