Transcribathon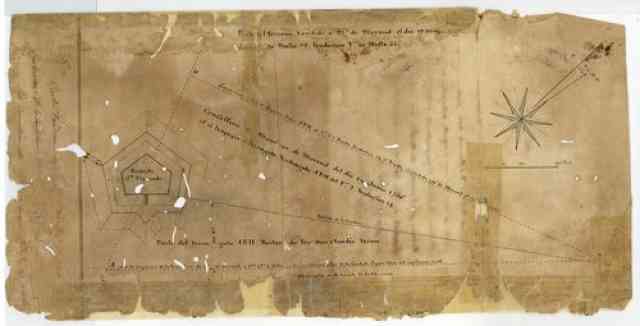 The New Orleans Jazz Museum At The Old U.S. Mint
Greater New Orleans
New Orleans
Event Date
:
Saturday, September 21, 2019
Join us from 1 PM - 4 PM to help the Louisiana Historical Center and the Benson Latin American Collection make their Colonial Documents more accessible through collaborative transcription and translation!
The 2019 co-hosted Transcribathon will take place on Saturday September 21, 2019 from 1pm - 4pm at the New Orleans Jazz Museum. Timeline details to be publicized soon! We welcome both experienced and brand new transcribers with any level of French or Spanish, as well as anyone interested in learning more about the one-of-a-kind Colonial Documents collection housed in the Louisiana Historical Center.
To RSVP as a transcriber or translator, sign up as a volunteer, or for more information please contact: [email protected]. Transcribers and translators are urged to bring their own personal computer or internet accessible tablet.
Not able to make it to the Transcribathon this year? You don't need to be physically present in order to partake in the fun! As long as you have a computer or tablet with internet access you can join in at any time through https://fromthepage.com/nolajazzmuseum.
What is a Transcribathon? A Transcribathon is an event where lovers of language and history come together to learn more about the collection of French and Spanish colonial records at the Louisiana Historical Center. Our Transcribathon takes inspiration from the Douglass Day and Folger Shakespeare Library Transcribathons. We invite participants to learn to use a platform called FromThePage to create open-access transcriptions and translations of selected colonial documents from LAColonialDocs.org, and we offer a program in which people with any level of experience with transcription or translation can participate.
What will you be transcribing? The Colonial Documents Collection of French and Spanish Colonial Judicial Records is an extraordinary source of information about the people who lived in eighteenth-century New Orleans and the lower Mississippi Valley and about the institutions that shaped their lives. The records were created by French and Spanish notaries, who recorded many but not all issues related to property and to enslaved people. The notaries' records give us details about enslavement, self-liberation and rebellion, kinship connections, pirate raids, colonial medicine, gambling parties, disputed inheritances, marital strife, and much more. Open-access transcriptions make important steps toward taking care of the words that are visible in the digital surrogates of these records and toward connecting them to a wider community.
We hope to see you there!