Rescue Stories of Katrina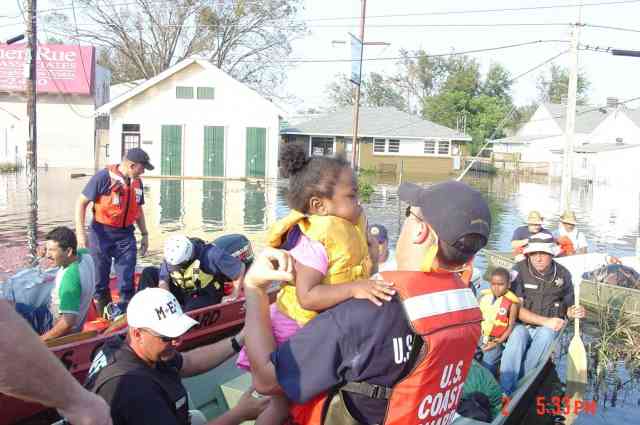 The Presbytere
Greater New Orleans
New Orleans
Event Date
:
Tuesday, September 25, 2018
Hear directly from responders and experts about rescues in the aftermath of Hurricane Katrina. Captain Mueller, U.S. Coast Guard, and Nurse John R. Batty will detail Coast Guard and hospitals' response to hurricane Katrina, which flooded and devastated much of New Orleans in August of 2005. The Coast Guard rescued over 33,500 people, over 25,000 of them by boat. 
This presentation shows how the Coast Guard responded immediately to not only a massive human tragedy with tremendous success, but also simultaneously dealing with an overwhelming maritime challenge as the river was severely disrupted and the largest port complex in the world shut down. Batty will share stories and images form countless and interviews with nurses and healthcare workers from across the city. The presentation is full of never before seen photos from the disaster, from a time before cell-phone had cameras, with amazing rescue stories are brought to life.
Tuesday, September 25th at 6:00 P.M. in the Presbytere (1st floor)
Captain Mueller, U.S. Coast Guard (ret) led the largest surface search and rescue operation in U.S. Coast Guard history as the New Orleans Sector deputy commander during Hurricane Katrina. He is the vice president of compliance at Turn Services, LLC and an adjunct professor at Tulane University, where he teaches graduate-level courses in homeland security. He is the author of Coast Guard Heroes of New Orleans.
John R. Batty is a respected disaster management expert and an experienced psychiatric nurse. He is the co-author of Voices of Angels: Disaster Lessons from Hurricane Katrina, which is an invaluable resource for healthcare professionals and consumers. He interviewed dozens of nurses and healthcare workers after Hurricane Katrina and presented these findings at the American Nurses Association conference.