Sensory Friendly Morning: Mystery in Motion: African American Masking and Spirituality in Mardi Gras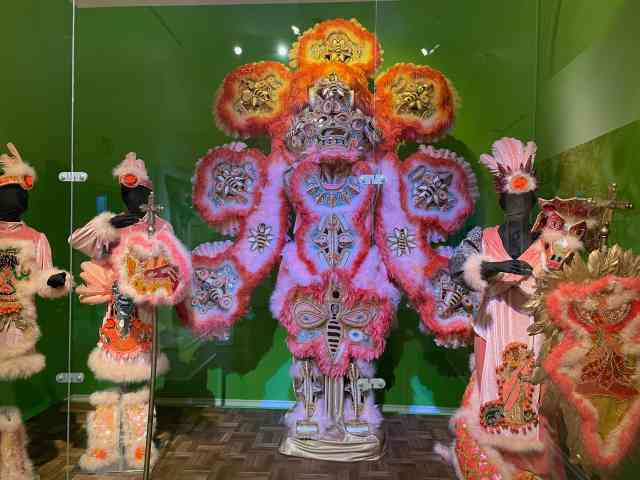 The Presbytere
Greater New Orleans
New Orleans
Event Date
:
Saturday, November 13, 2021
Families of children with autism and developmental disabilities are invited to a sensory friendly morning at the Presbytère! On Saturday, November 13, from 9:00 a.m. to 11:00 a.m., the museum will open early to minimize crowds and exhibit noises. Trained educators and volunteers will lead drop-in art activities and explorations of the museum exhibition, Mystery in Motion: African American Masking and Spirituality in Mardi Gras.
Participants will experience the rich history of Black masking traditions, meet Big Chief Darryl Montana and Big Queen Dianne Honoré of the Yellow Pocahontas Black masking Indians, and hear and make music with Bruce "Sunpie" Barnes, Big Chief of the Northside Skull and Bone Gang. Come create, dance, sing, and explore together. This program is free for the whole family, but registration is required. Please register here: https://forms.gle/kejxq4uGY1TvEd2YA
This program is offered in partnership with Friends of the Cabildo and made possible with support from the City of New Orleans Mayor's Office of Cultural Economy. For more information about this program, please contact Manager of Education, Sara Lowenburg, at [email protected] or (504) 568-6980.