Grand Illusions: The History and Artistry of Gay Carnival in New Orleans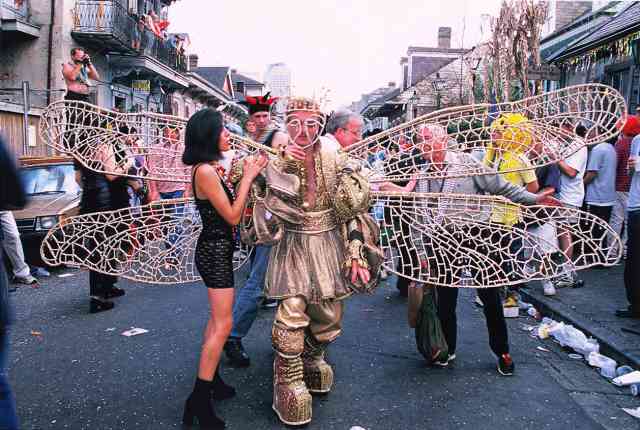 The Presbytere
The Louisiana State Museum is proud to announce the first-of-its-kind comprehensive exhibition on the history of gay carnival at the Presbytère in Jackson Square. Grand Illusions: The History and Artistry of Gay Carnival in New Orleans brings together more than two hundred artifacts including posters and poster artwork, ball invitations and favors, costume designs and a dozen amazing costumes. In addition, the exhibit features newly digitized films of gay balls from the 1960s and 1970s.
Image Above: Photo by Kerri McCaffety. LSM 2017.033.1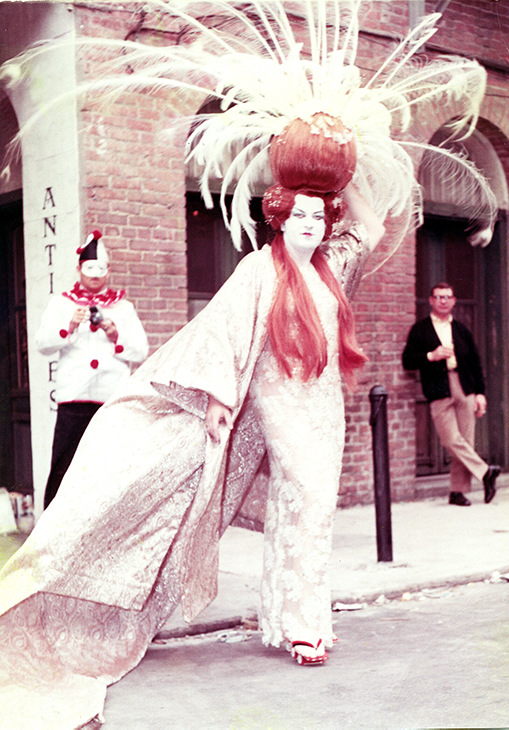 Image: Bill Woolley, Returning Queen, Krewe of Petronius, 1966. LSM Acc. #2016.026.03. Gift of Bill Woolley.