27th Annual Cypress Sawmill Festival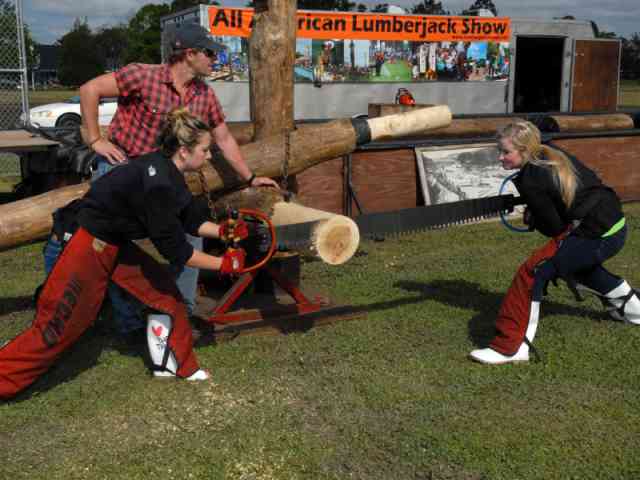 Wedell-Williams Aviation and Cypress Sawmill Museum
Cajun Country
Patterson
Event Date
:
Repeats every day 3 times.
Friday, April 6, 2018
,
Saturday, April 7, 2018
,
Sunday, April 8, 2018
The 27th Annual Cypress Sawmill Festival will be held April 6-8, 2018 at Kemper Williams Park in Patterson, LA, with attendance estimated at about 15,000 for a three-day event. The festival is truly a family oriented and community event. This year's festival will feature Mitchell Brothers Carnival with amusement rides and games, The All American Lumber Jack Show, an Arts and Crafts Show, Classic Car Show, White Tiger Discovery, Softball tournament, an old engine display, Cypress Sawmill Festival Shuttle Tours w/ guest music hosts, RV camping, an incredible Live Music Entertainment lineup, a Songwriter's Workshop for Kids, and much more.
The proceeds from the festival go to fund the Wedell-Williams Aviationa and Cypress Sawmill Museum. The museum and construction began in February 2004 and opened for business December 2005. The Museum features Wedell-Williams Aviation Collection and the Cypress Sawmill Collection. The Cypress Sawmill Festival has partnered with the Road To 3rd Street - Songs on the Bayou Festival this year for an expansive variety of musical events and guests.
Admission:  Into the Park is $5 per car/Friday, $10 per car/Saturday and $5 per car/Sunday.
For more information check out CypressSawmillFestival.com