The GOOD News about America's Most Interesting Bird: the Ivory-Billed Woodpecker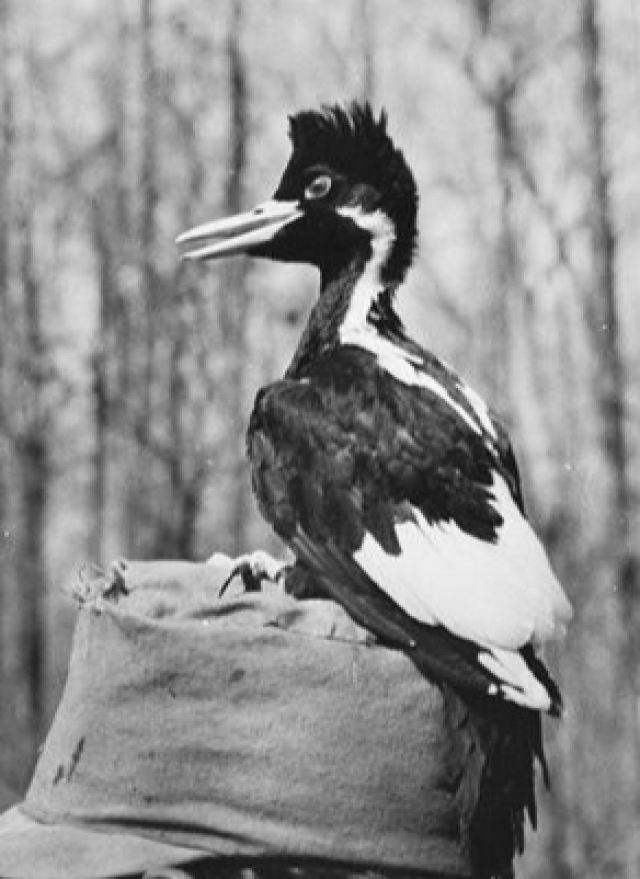 Wedell-Williams Aviation and Cypress Sawmill Museum
Cajun Country
Patterson
Event Date
:
Saturday, October 30, 2021
To many the magnificent, enormous Ivory-billed Woodpecker is part of a tragic tale: having made its last stand in Northeast Louisiana's Singer Tract in the 1940s, the Ivorybill passed into extinction, never to be seen again. Doomed by habitat destruction, the Ivorybill would serve as a SILENT, stark reminder of how great Louisiana's wildlife USED to be…or so the tale went. In fact, the U.S. Fish & Wildlife Service recently has proposed that the Ivorybill be declared officially extinct.
Join us via Zoom to hear about an EXCITING new chapter in the Ivorybill's story. Former Louisiana Ornithological Society President and current Director of the Louisiana Wilds, Matt Courtman, will bring us the good news: that the Ivory-billed Woodpecker persists as a living part of the Bayou State's natural heritage. Currently, Matt's organization is engaged in an active state-wide search for Ivorybills. He bases his good news on his organization's recent sightings and those of others around the state. Also, Matt will provide (optimistic) details about the "official extinction proposal" that you likely have not heard in media reports.
Saturday, October 30, 2021 at 2:00 p.m. CDT on Zoom
This is a free online Zoom event, please e-mail [email protected] to register in advance! 
This event is hosted in connection with the exhibition John James Audubon: Highlights from Birds of America at the Wedell-Williams Aviation and Cypress Sawmill Museum.