Louisiana's Raptors: Their Role in the Natural World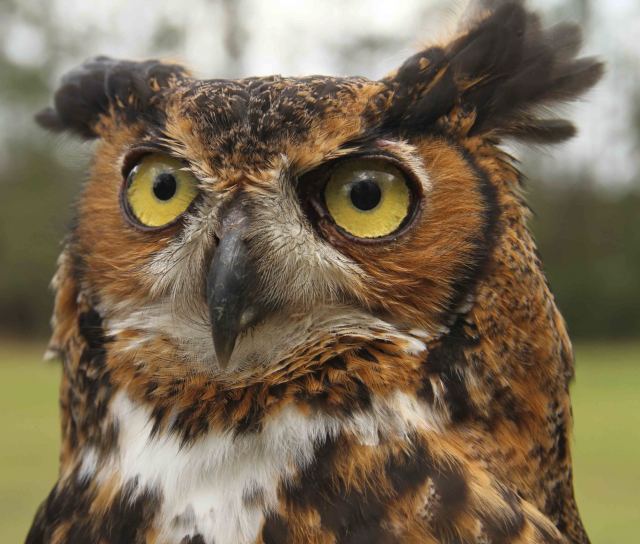 Wedell-Williams Aviation and Cypress Sawmill Museum
Cajun Country
Patterson
Event Date
:
Saturday, April 24, 2021
Raptor biologist, Jennifer Coulson will talk about the natural history of the falcons, hawks, and eagles that are native to Louisiana. You will then "meet" (virtually) Hamy, a live education Great Horned Owl, and learn all about the secretive life of this amazing predator. A baby hawk might also make a guest appearance!
Jennifer Coulson is President of the Orleans Audubon Society. She studies Swallow-tailed Kite population dynamics and migration ecology. Jennifer received a Ph.D. in Ecology and Evolutionary Biology from Tulane University. She is also a licensed falconer and raptor breeder.
Saturday, April 24 2021 3:00 p.m. – 4:00 p.m.
Tune into the Louisiana State Museum's Facebook page for live streaming of this event or e-mail [email protected] for an e-mail zoom invitation! Additionally, be sure to see our John James Audubon Print Exhibition at the Wedell-Williams Aviation and Cypress Sawmill Museum in Patterson, LA!