John James Audubon: Highlights from Birds of America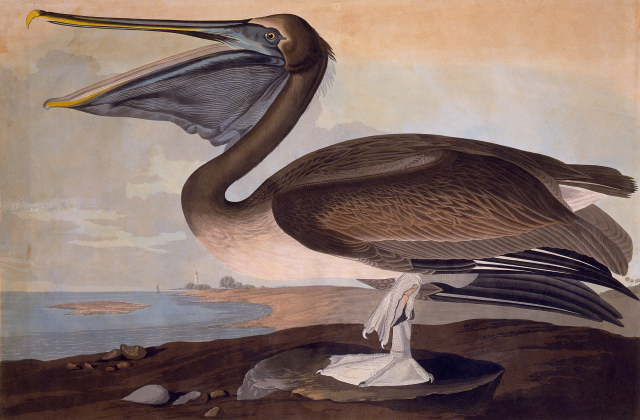 Wedell-Williams Aviation and Cypress Sawmill Museum
Fifteen double elephant folio engravings from John James Audubon's Birds of America, published to great acclaim between 1827 and 1838, are on exhibit at the Wedell-Williams Aviation and Cypress Sawmill Museum. Audubon, who painted more birds in Louisiana than anywhere else, lived for a time in New Orleans and at Oakley Plantation, now the Audubon State Historic Site in St. Francisville. The hand-colored aquatint engravings, part of the Louisiana State Museum's nearly complete set of Birds of America purchased by Governor André Roman in the 1830s, are on display infrequently to conserve them.
Don't miss your chance to see these stunning works. Free activity handouts are available for children. Free admission. Open Tues.-Sat., 9:30 a.m.–4:00 p.m. 118 Cotten Road, Patterson.
Image: Brown Pelican. Plate 171, John James Audubon's Birds of America, 1833. Louisiana State Museum 01770.171.