Baroness Micaela Almonester de Pontalba and the Hôtel de Pontalba
Micaela Almonester's father was a very wealthy New Orleans notary who was allowed to purchase land surrounding the town square, which he turned into lucrative rental properties.  He died in 1798 when she was three, leaving her as his only heir. 
At age 15 Micaela Almonester was married to her second cousin Xavier Celestin de Pontalba whose father was a baron.   They moved to Mont l'Evéque in France, where Micaela became a virtual prisoner.  The estate is still owned by a direct descendant.
Her father-in-law began to assert control over her sizable estate and Micaela began a series of counter law suits.  This so enraged him that in 1834 he shot her four times at point-blank range.
She miraculously survived.  The father-in-law shot himself with the same guns, and this time he succeeded.  
In 1849 the now Baroness de Pontalba returned to New Orleans and the land she inherited.  Her father had financed the reconstruction of The Cabildo and St. Louis Cathedral after the fire of 1788, and her mother rebuilt The Presbytére after her husband's death. The Baroness's contribution would be to design and build the Pontalba Buildings that flank the three most iconic structures in Louisiana. 
Inspired by Palais Royal, she added a bit of Greek Revival and her own Creole heritage to build sixteen classic three-story rowhouses on each side of the cathedral.  The planning and construction took fourteen years, unheard of at the time, and spurred local leaders to add third floors in the fashion of French-style Mansard roofs to The Cabildo and The Presbytére for balance.  A statue of Andrew Jackson, hero of the Battle of New Orleans, was erected and thus Jackson Square was born. 
You'll be visiting another impressive project of the baroness, the Hôtel de Pontalba which became the talk of Paris in 1852, and where she lived until her death in 1874.  It then became the property of the Rothschild family until it was requisitioned by the Nazis to use as an officer's club.  In 1948 the U.S. purchased it and it has served as the residence of the American Ambassador to France since 1971.  Here is a short video of the Hôtel de Pontalba.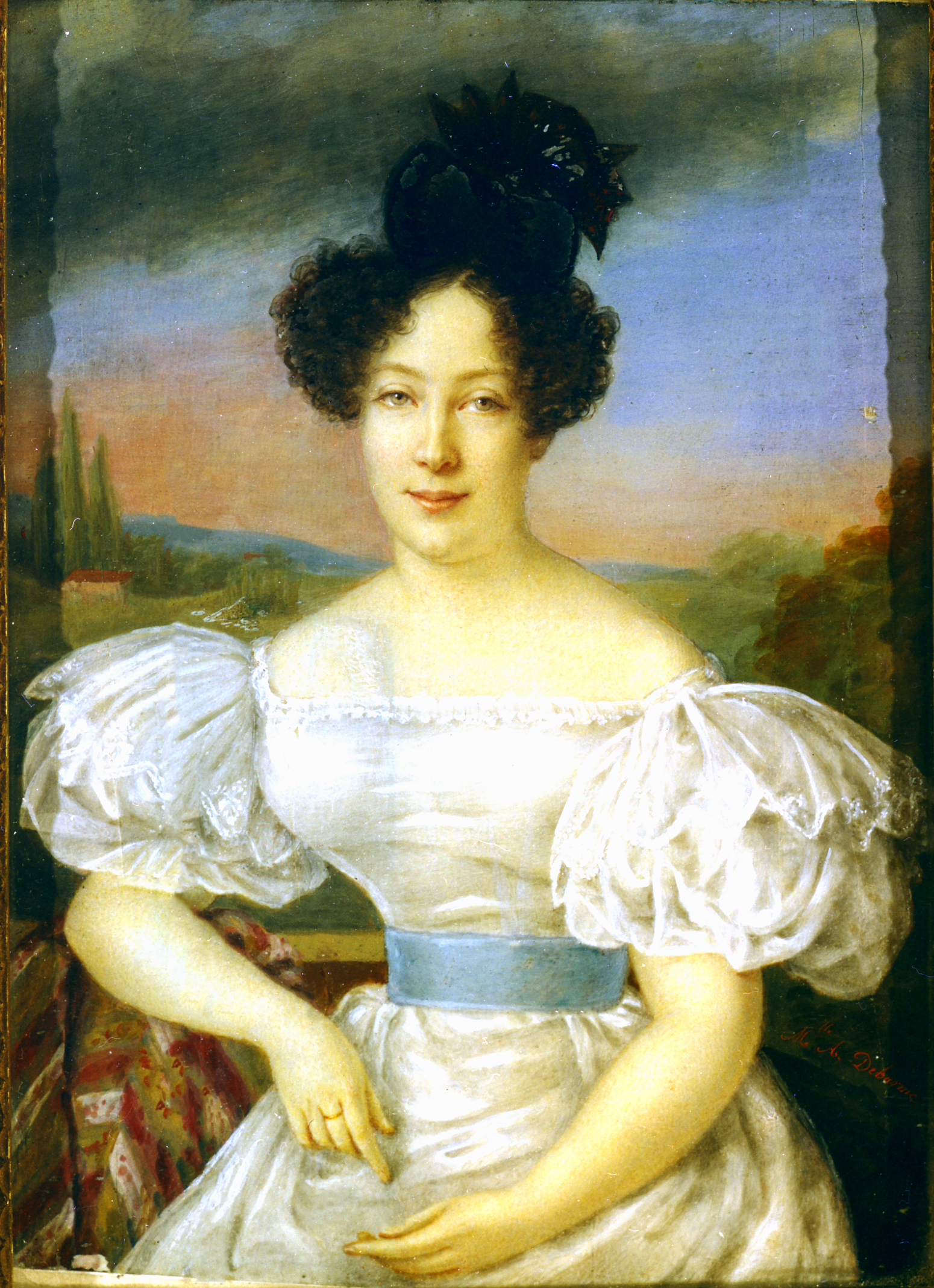 Madame de Pontalba, gouache on ivory miniature by Elisa Apollina Deharme,
1835–1837. Gift of Mrs. William Seward Allen, Louisiana State Museums 1972.004.01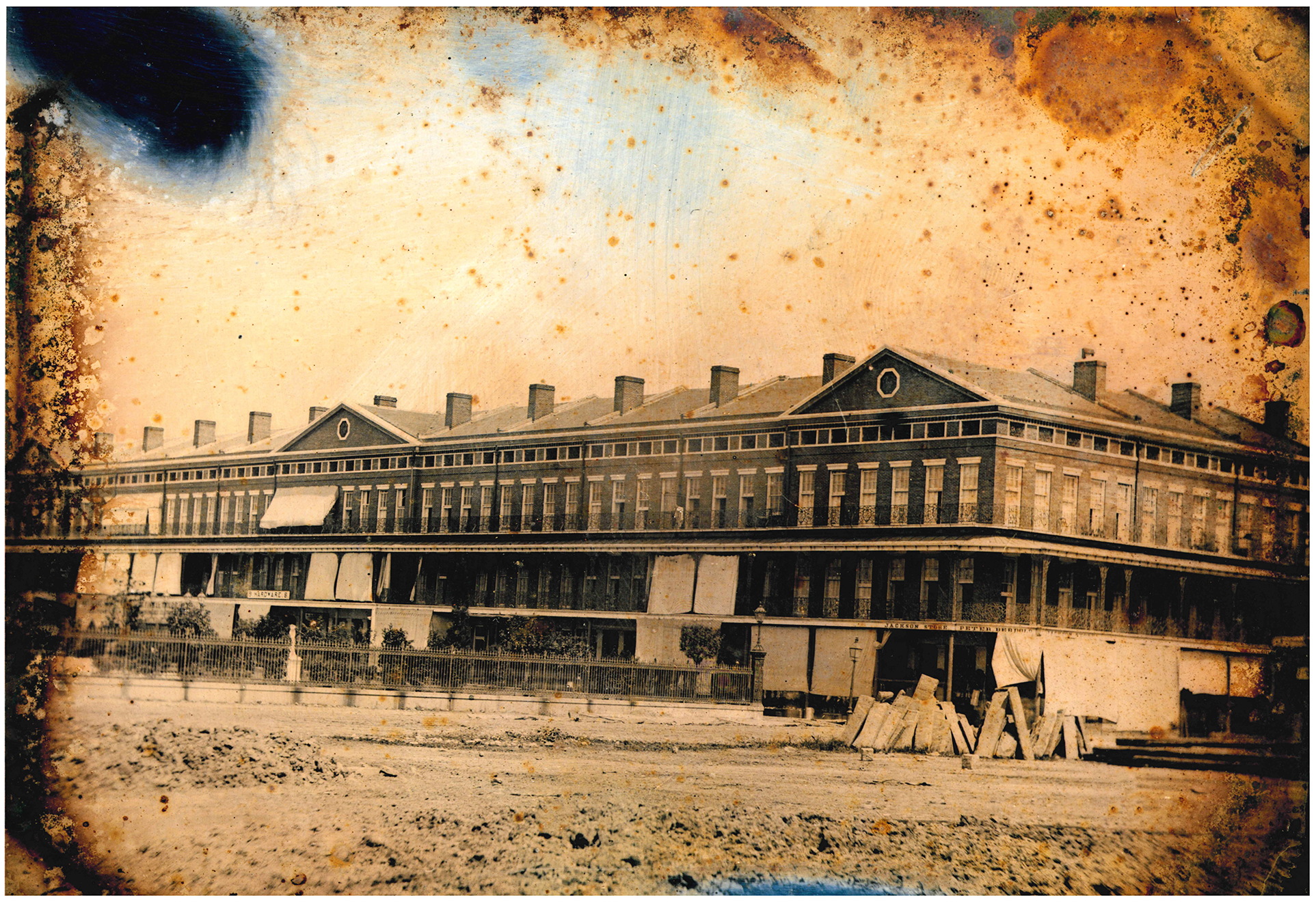 The Lower Pontalba around the time of its construction between 1848 and 1851.
Courtesy of the Pontalba Family.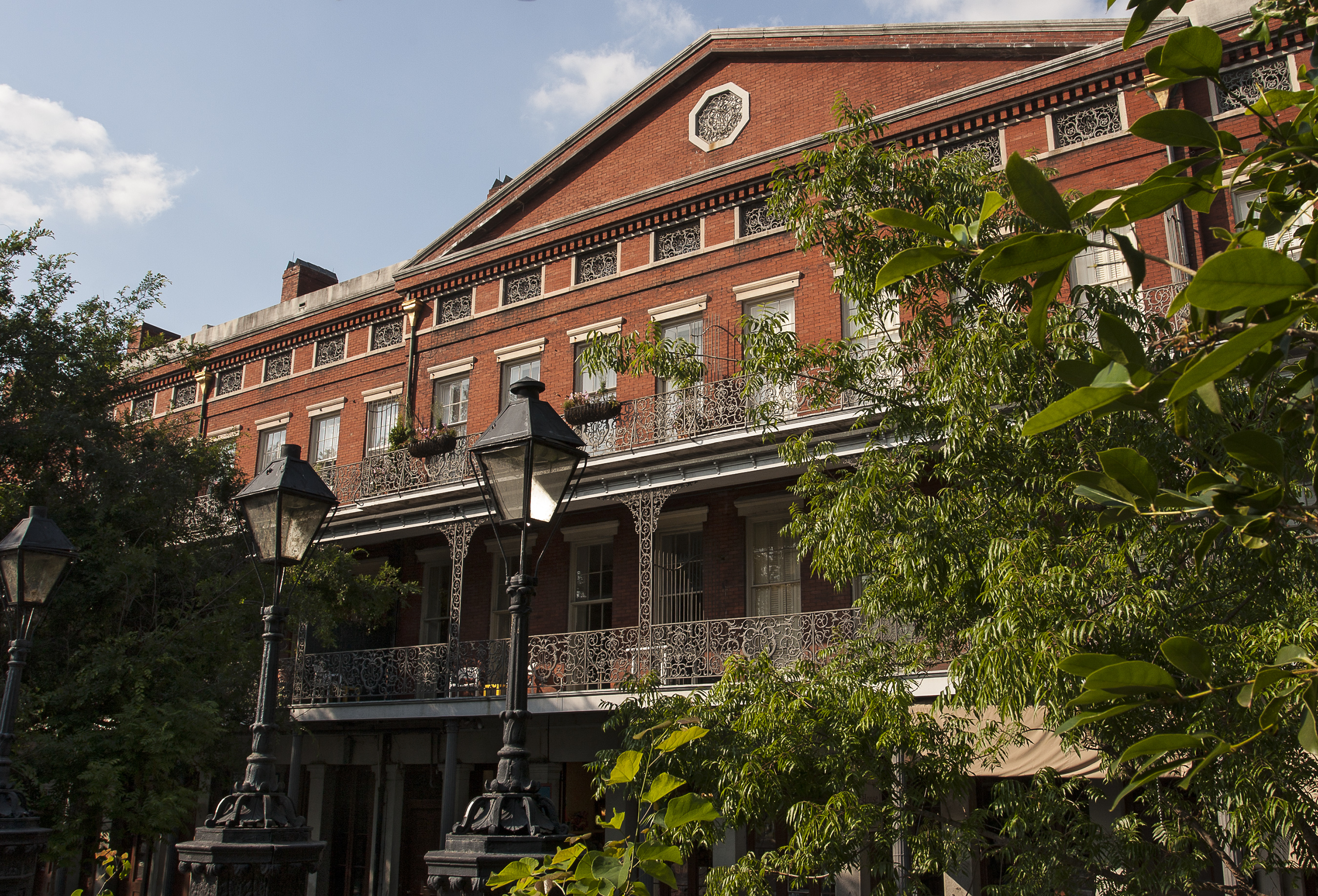 The Lower Pontalba as it stands today on Jackson Square. Courtesy of Louisiana State Museums.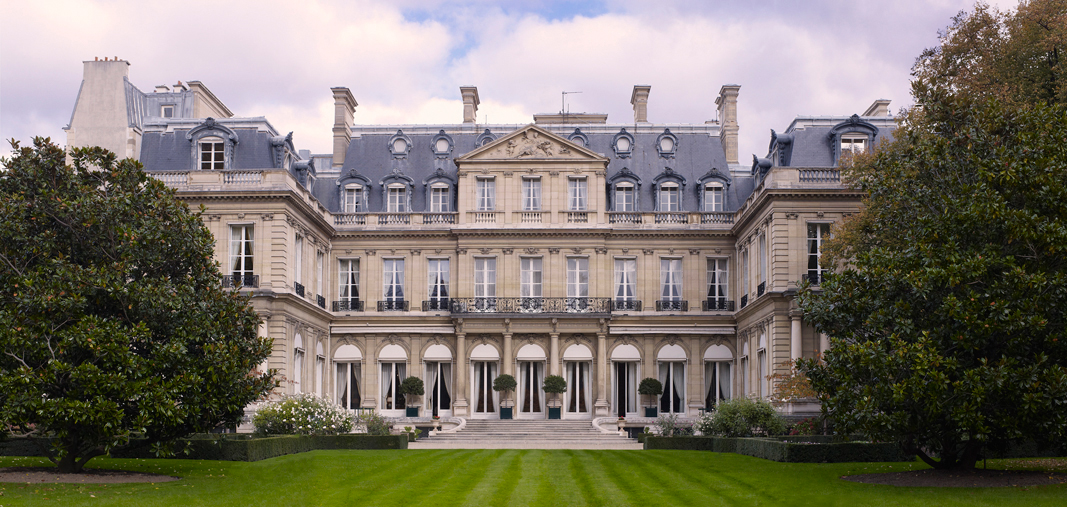 Hôtel de Pontalba in Paris. Courtesy of Wikimedia Commons.