News Content - Sports Hall on LPB 
WATCH TONIGHT: Louisiana Sports Hall of Fame Induction Special on LPB!
Image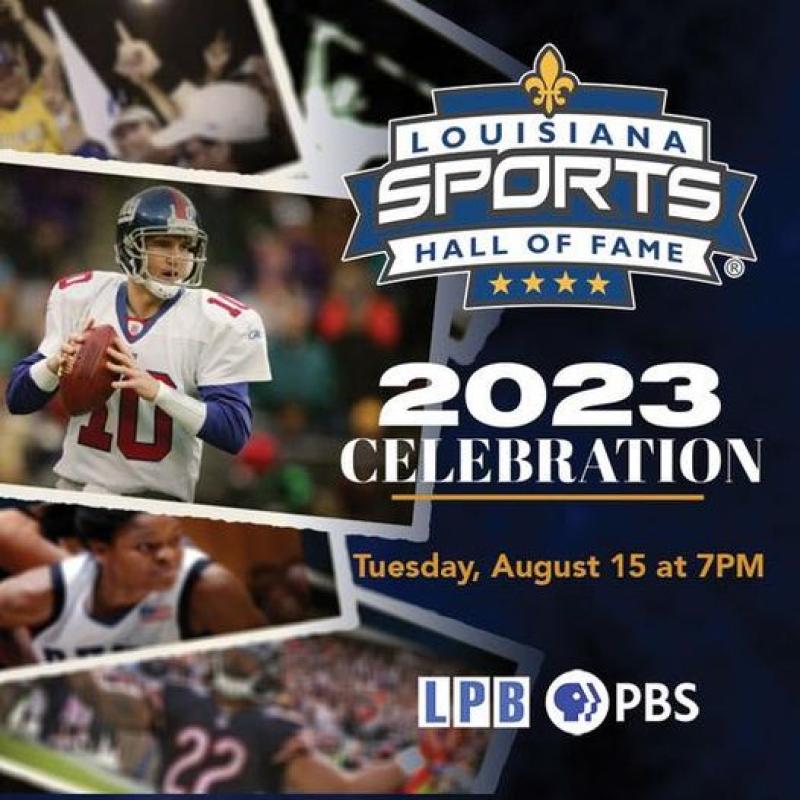 Two-time Super Bowl MVP Eli Manning, four-time WNBA All-Star Alana Beard, and College World Series champion baseball coach Paul Mainieri are part of a star-studded 12-member group of honorees recently inducted into the Louisiana Sports Hall of Fame this July.
Louisiana Public Broadcasting (LPB) celebrates each of these iconic sports figures in a new two-hour special, LOUISIANA SPORTS HALL OF FAME: 2023 CELEBRATION, premiering tonight at 7 p.m. on your LPB station or streaming live at www.lpb.org and also with the LPB App.